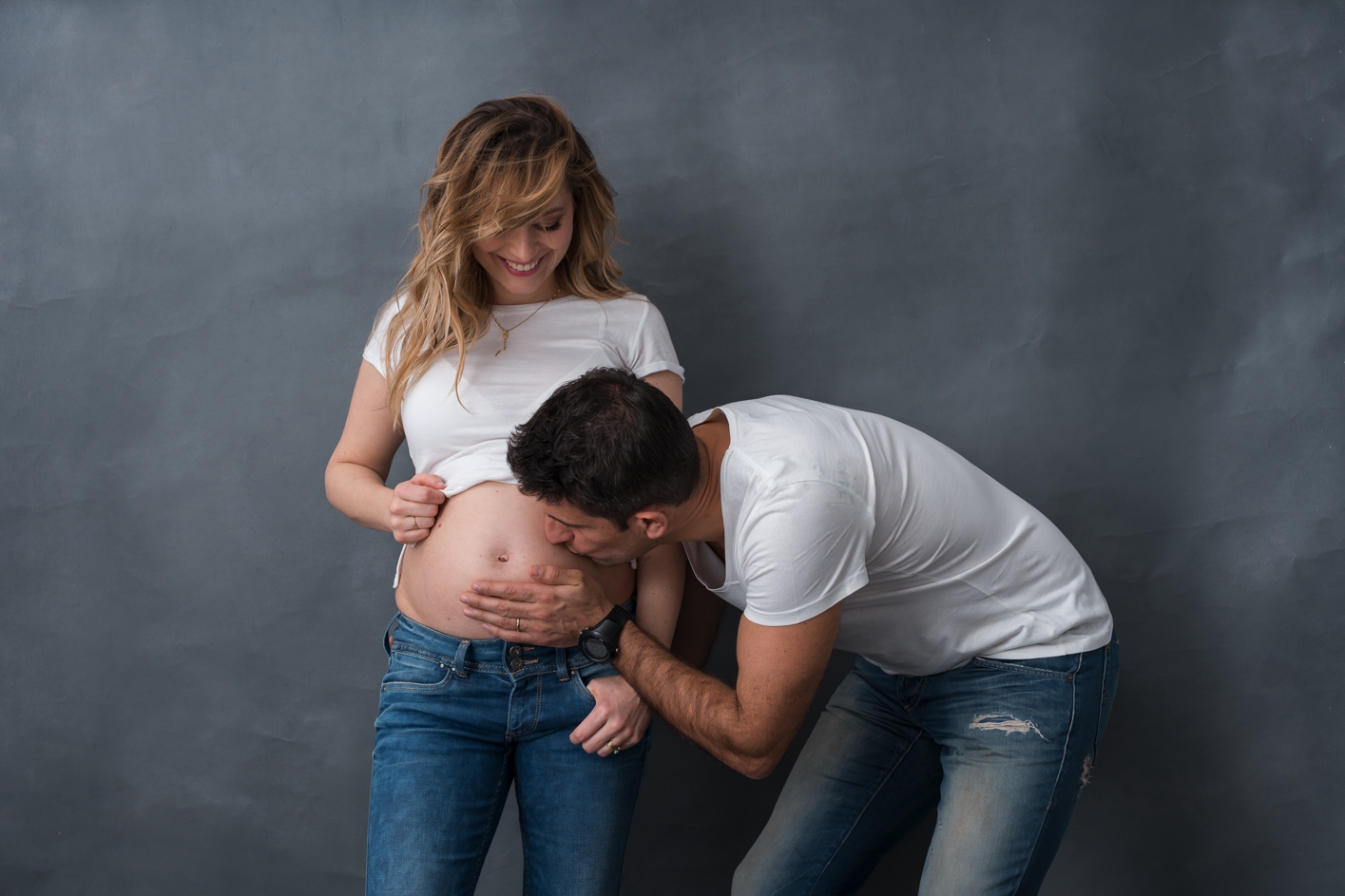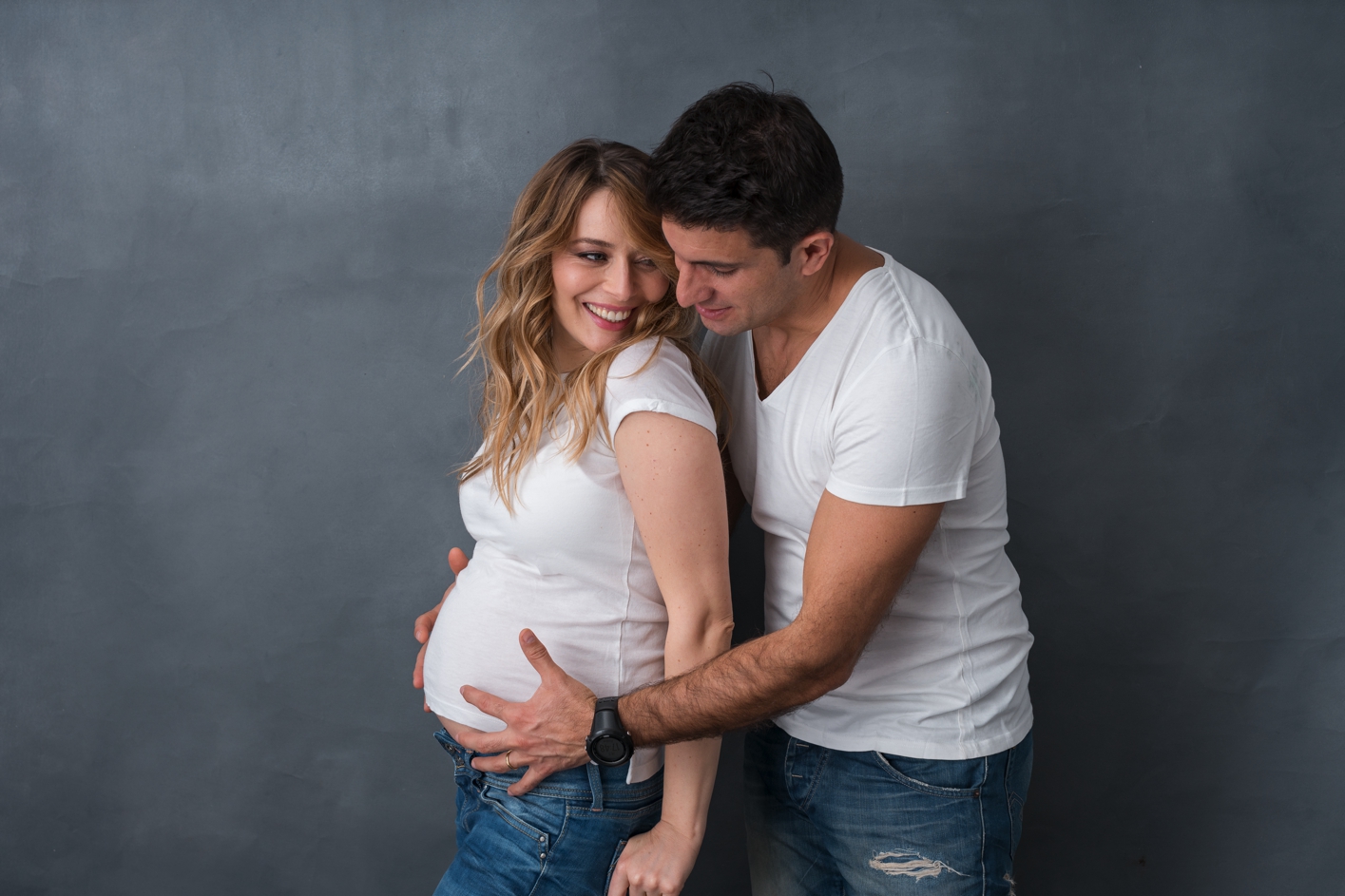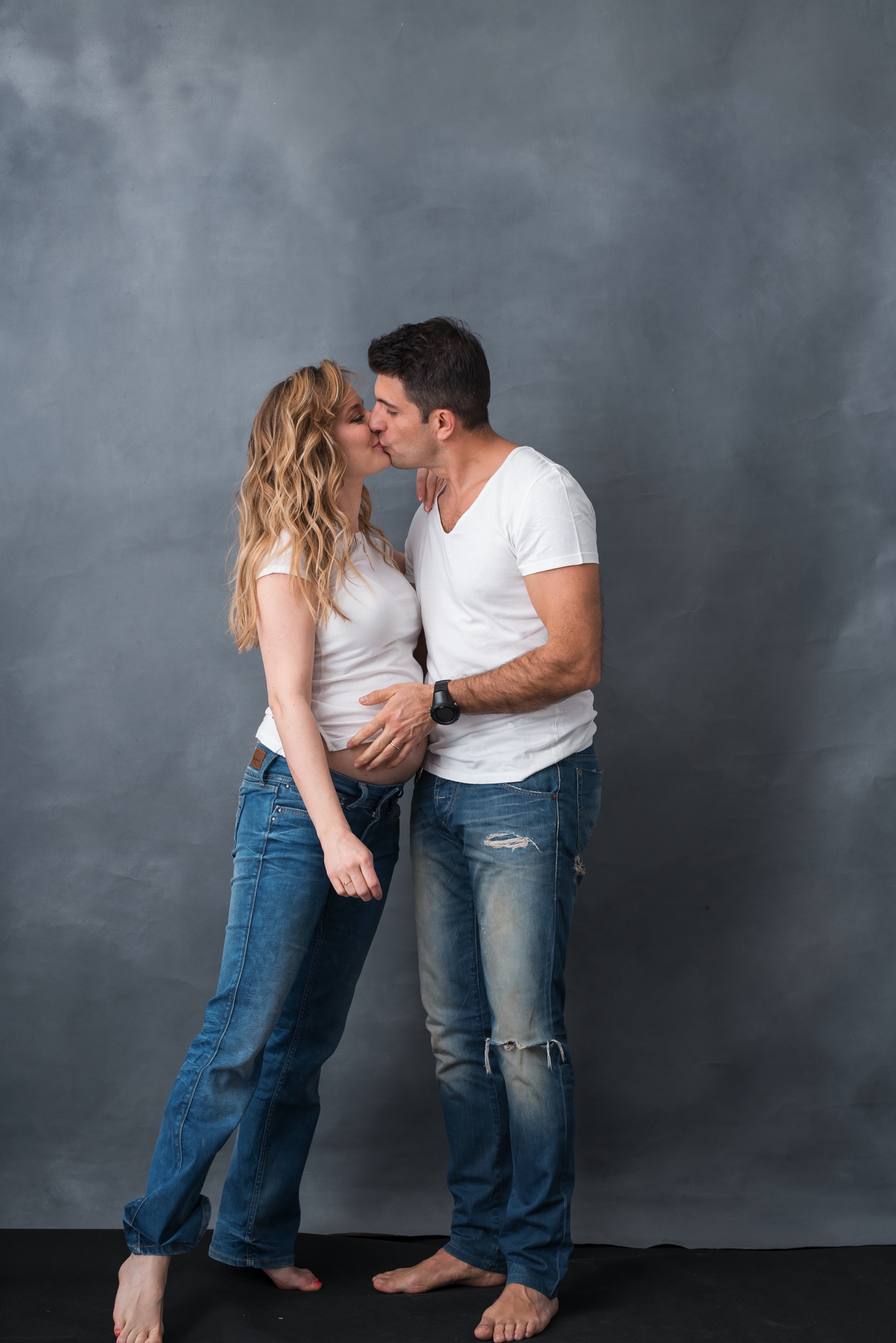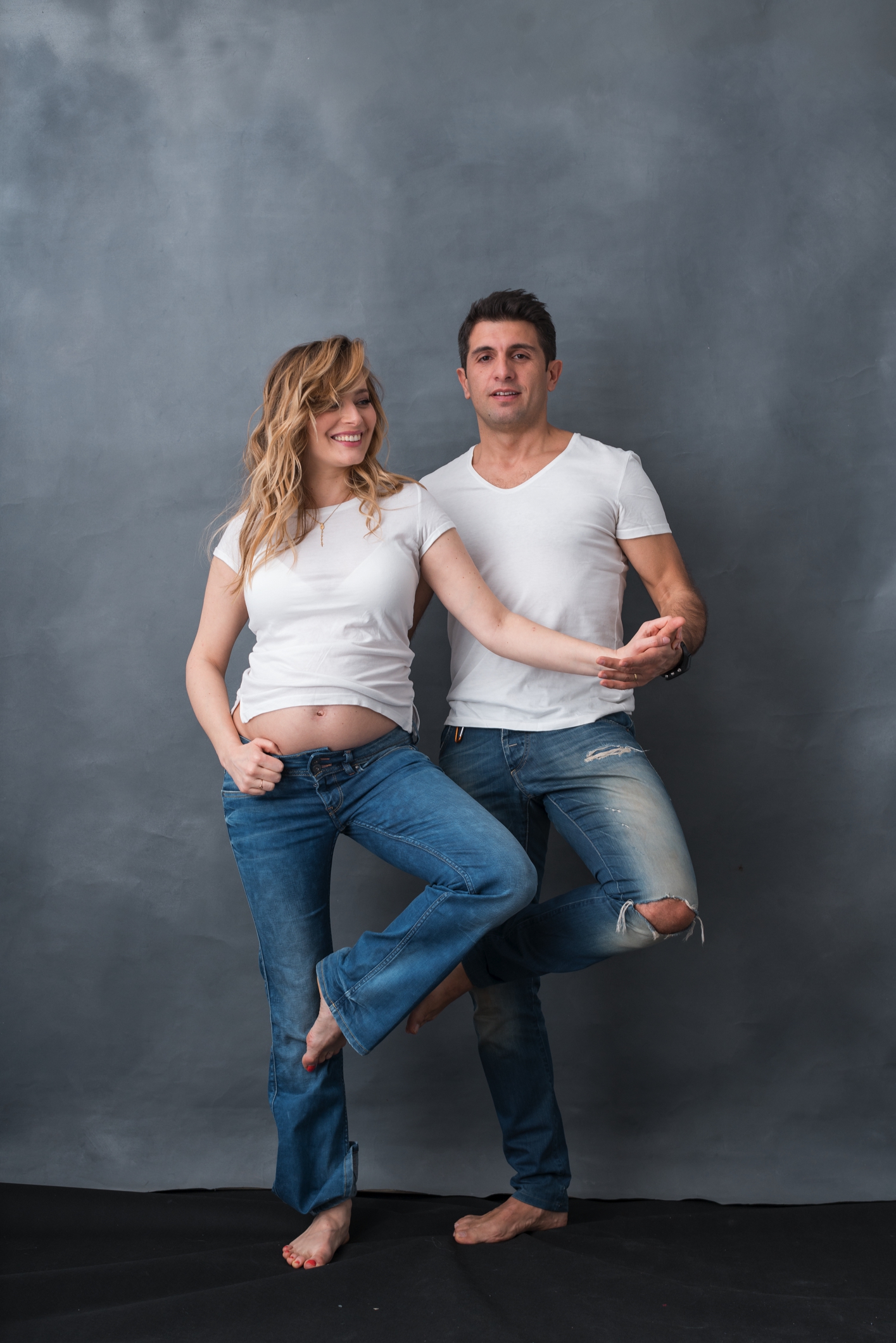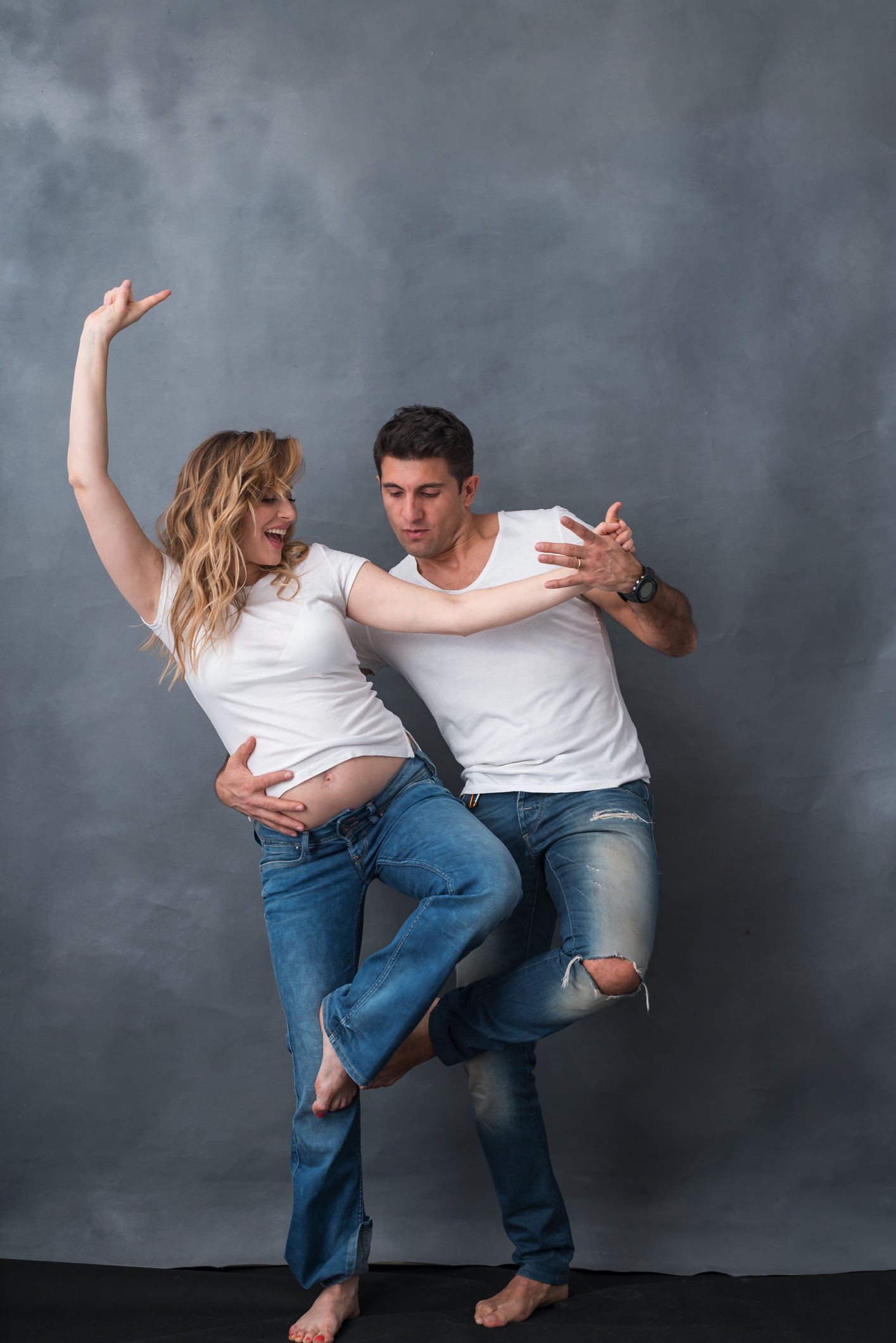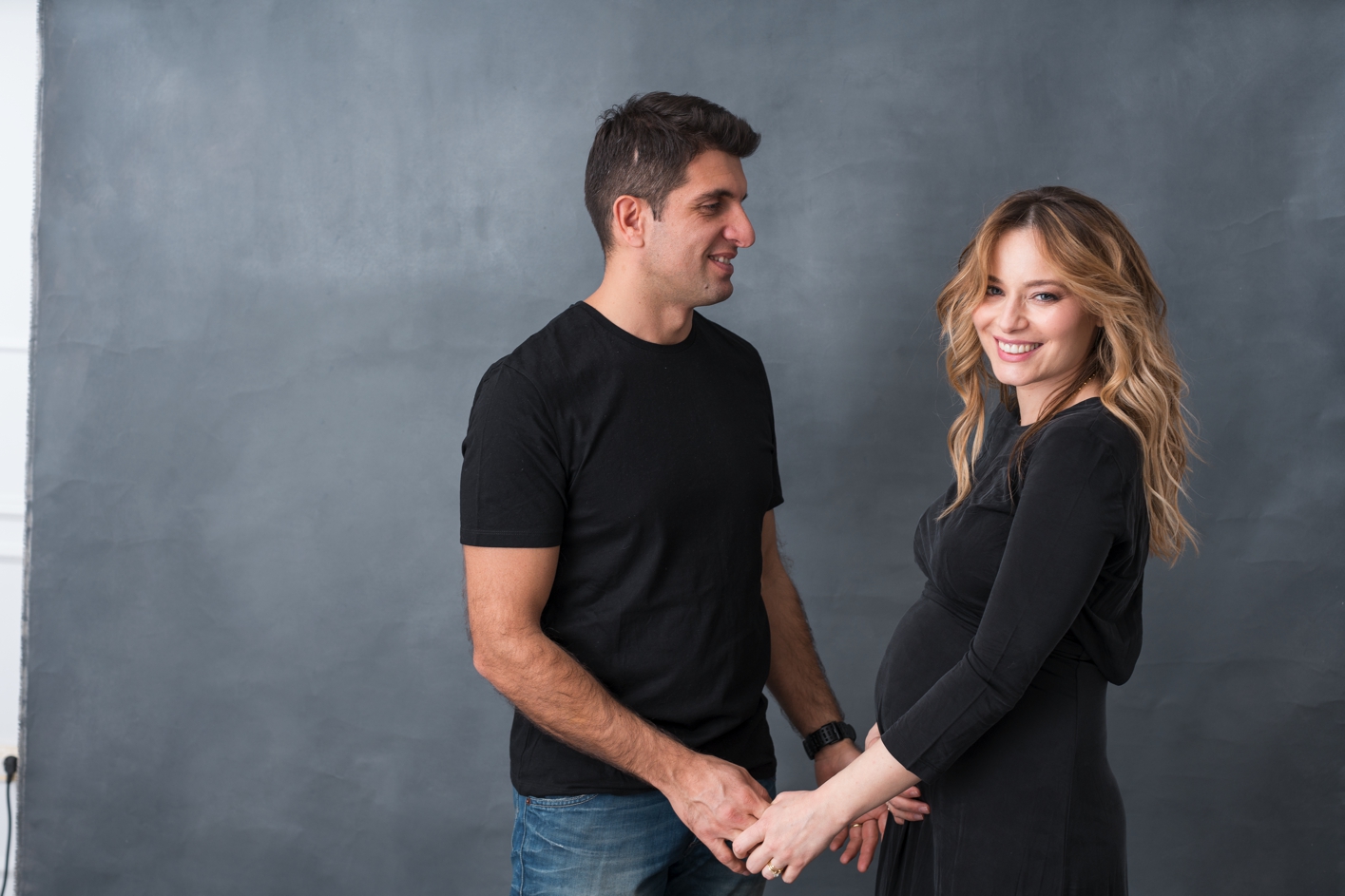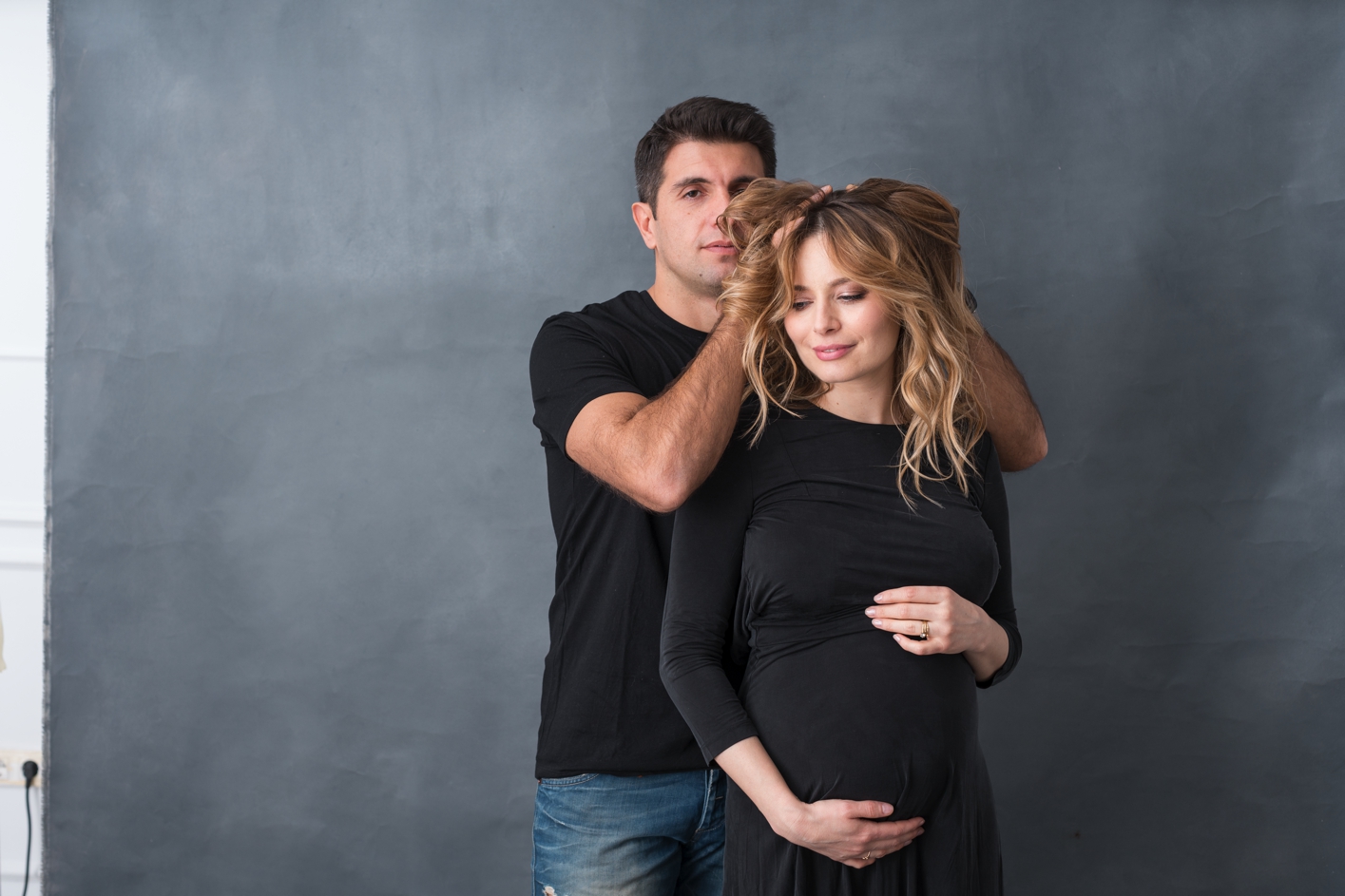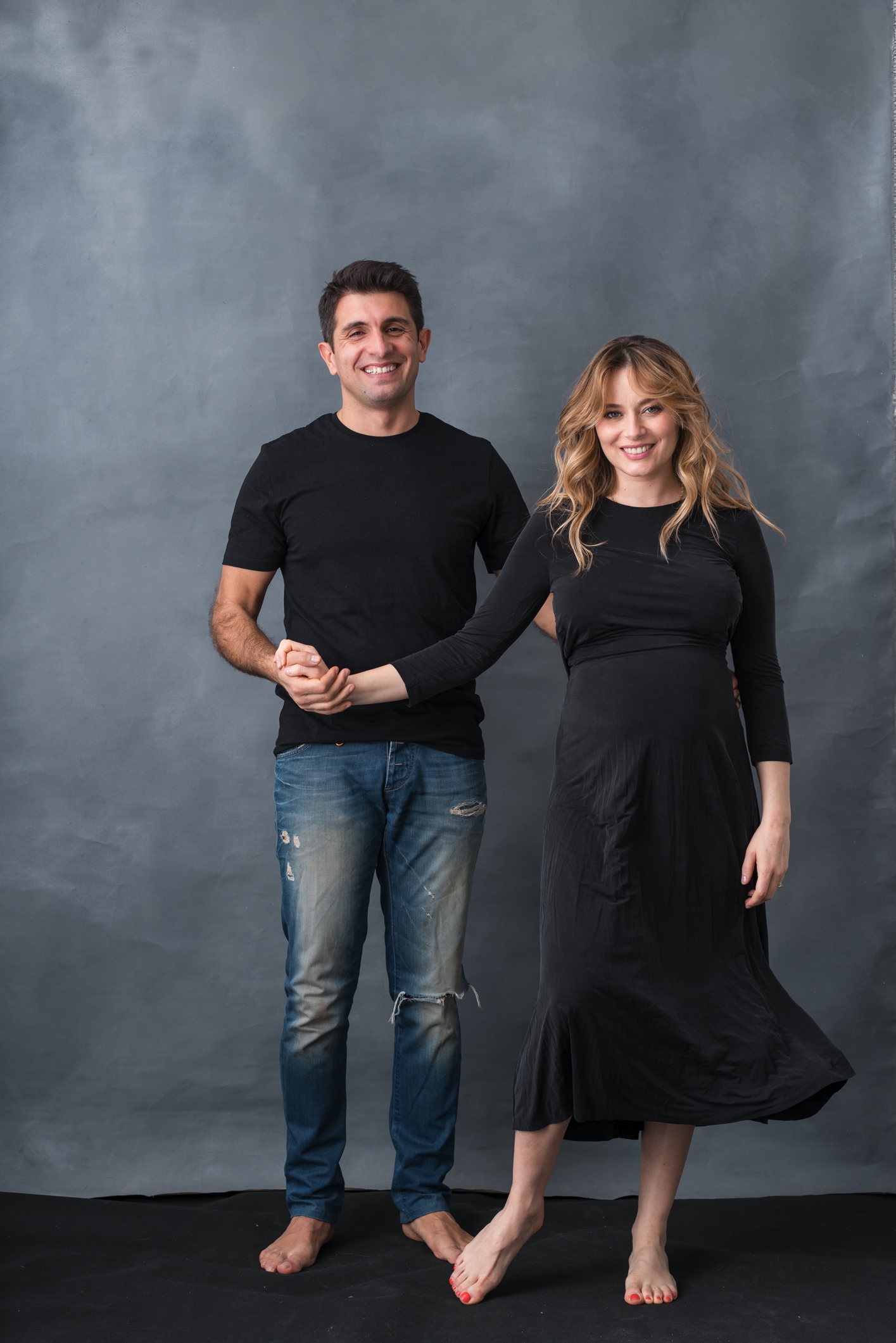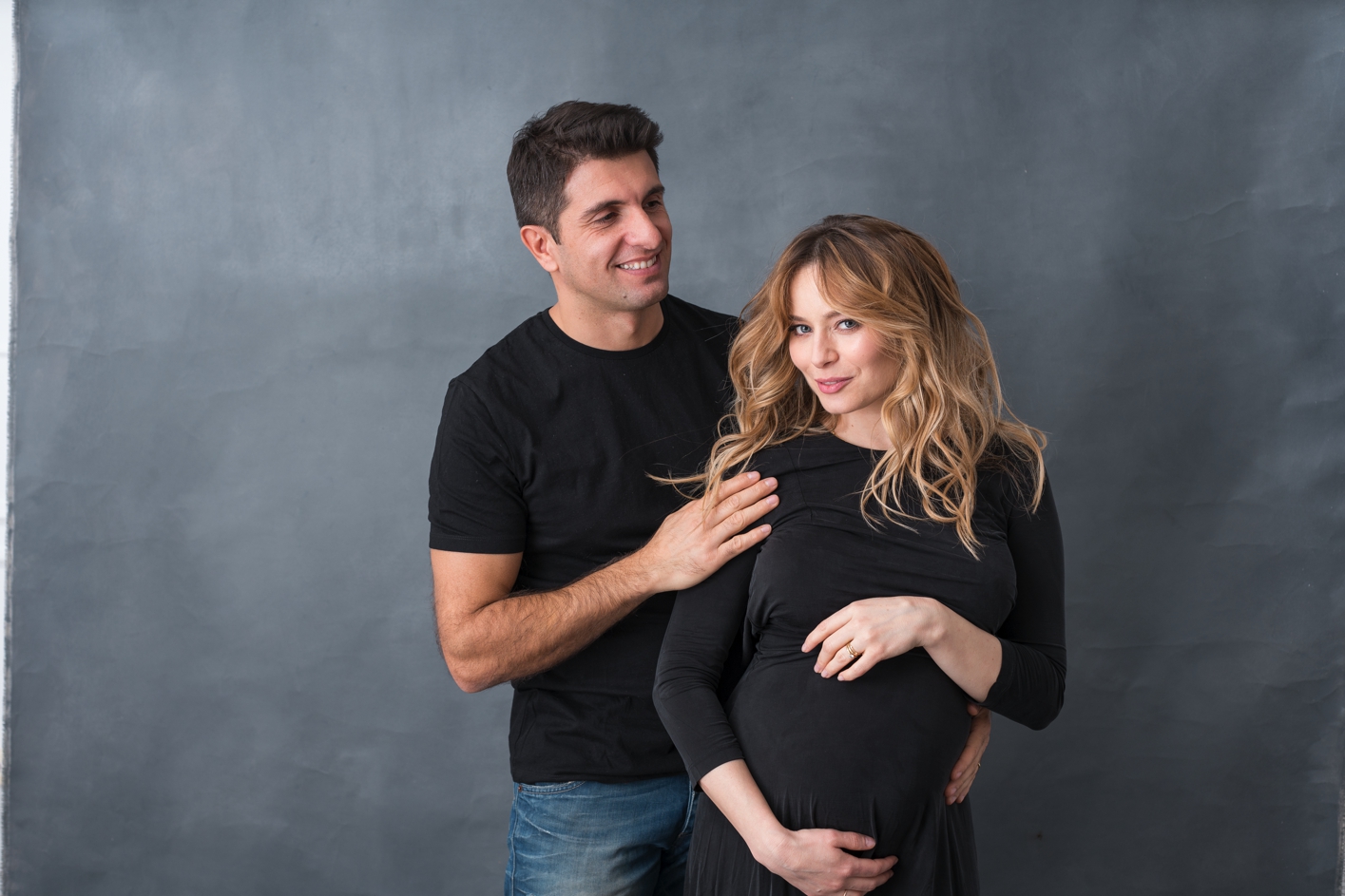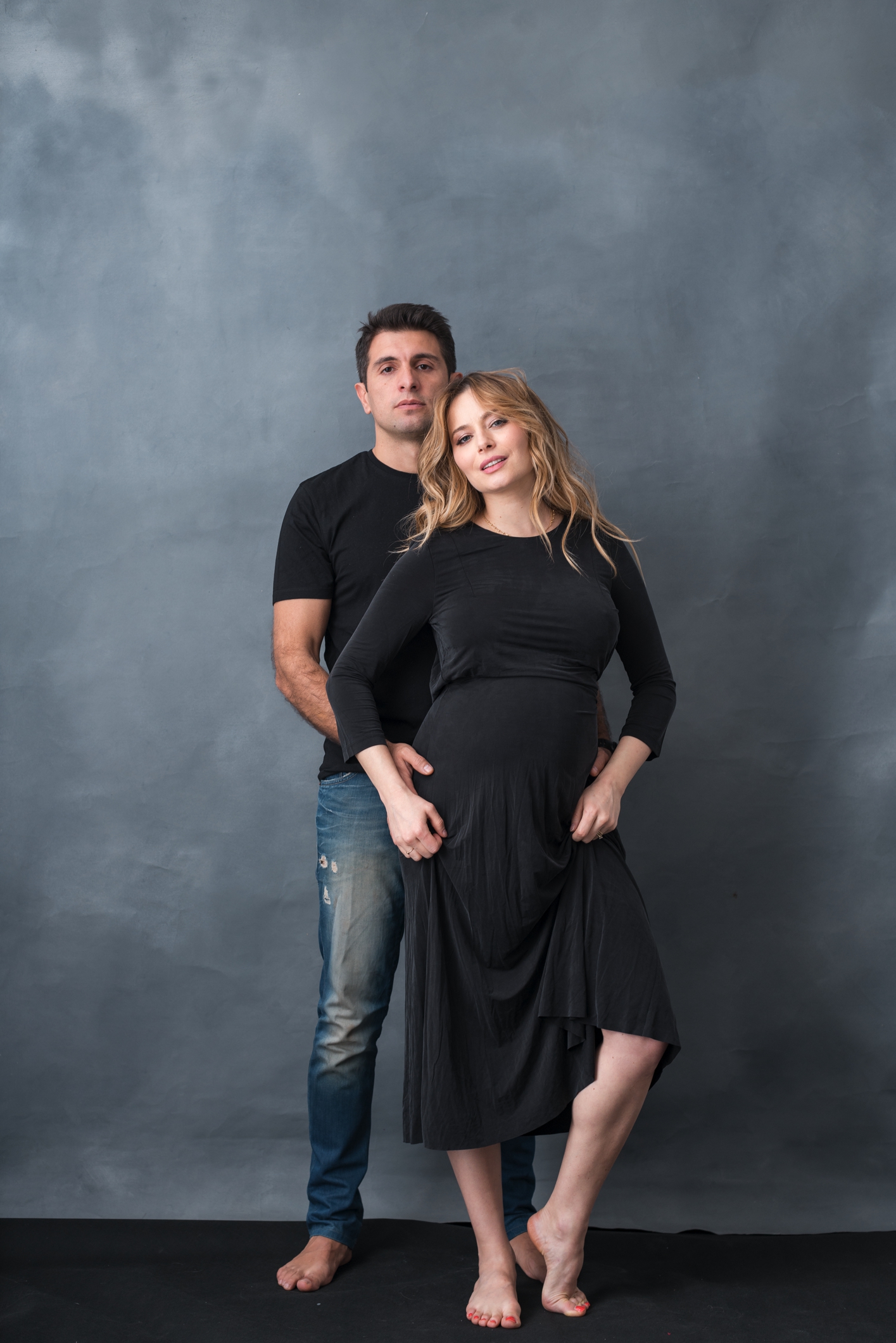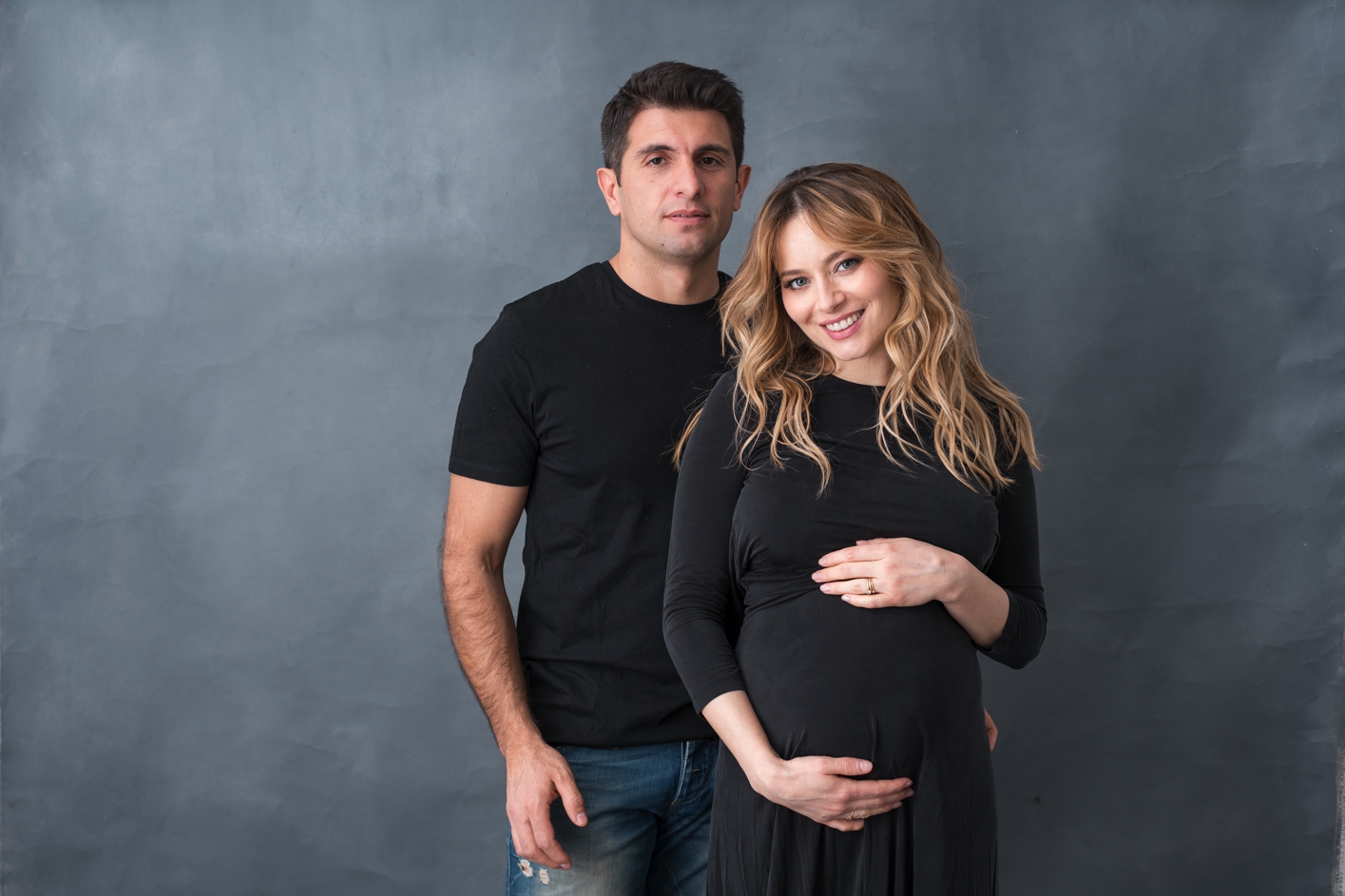 Foto: Alex Galmeanu
Hair si Make up: Alina Miclos si Ioana Stratulat
Astazi este 1 iunie si, pentru prima data , imi dau seama ca o etapa in viata s-a incheiat si una noua este pe punctul de a incepe. Practic, este ultimul 1 iunie cand nu sunt mama. Pana acum, de 1 iunie, felicitam, bineinteles, copiii din familie, fratii mei, nepotii si finutii si ma gandeam cu bucurie la modul in care sarbatoream aceasta zi cand eram eu copil. Cred ca n-a fost zi in viata mea adulta in care sa nu vorbesc cu mama si sa ne amintim cu placere de modul special in care celebram Ziua Copilului. Părinții mei nu ne-au dat niciodata cadouri de 1 iunie. Ne scoteau la pizza, apoi mancam profiterol, radeam mult impreuna si eram fericiti. Chiar ne simteam sarbatorite! Astazi, cand sunt pe punctul de a deveni eu insami mama, ma gandesc la modul cum trec anii și la faptul ca asta mi-as dori sa primeasca in dar si fetita noastra de 1 iunie: timp de calitate petrecut impreuna cu parintii, mai valoros decat orice jucarie.
Aceste noua luni pe care le-am petrecut in asteptarea ei au fost o perioada foarte frumoasa, emotionanta si incarcata de bucurii de tot felul. O sa ma despart greu de lunile acestea, "cu burtica", de momentele cand inima ei bate atat de aproape de a mea, de clipele cand ii simt miscarile atat de prezente, de comunicarea atat de intima cu ea. E un miracol si nu putine au fost momentele cand m-am simtit pur si simplu coplesita. Ma bucur ca in tot acest timp l-am avut alaturi pe Cosmin. Cu siguranta ca, daca nu ar fi fost atat de implicat, lucrurile nu ar fi fost la fel. Mi-am dat seama ce important este sa ai alaturi un om pe care sa te poti baza. Cred ca orice femeie simte nevoia de sprijin in aceasta perioada, iar daca sustinerea ii vine de la sot totul e perfect.
Suntem nerabdatori amandoi sa ne cunoastem fetita, insa stim ca nu mai e mult pana atunci. Cumva, suntem cam pe ultima suta de metri. Poate veni in orice moment, dar poate sa mai si stea inca vreo doua saptamani. Noi speram sa stea cuminte si sa vina pe lume cand se simte pregatita. Deocamdata incercam sa ne obisnuim cu gandul ca, iata, rolurile se schimba: pana acum si eu si Cosmin am fost copiii parintilor nostri. Acum vom deveni la randul nostru parinti, iar ceilalti din familie, bunici, matusi si unchi. E o schimbare asteptata cu nerabdare de toata lumea, pentru ca fetita noastra va fi prima nepoata din familie!
Suntem emotionati astazi, de 1 iunie, cand ne gandim ca, anul viitor pe vremea asta, vom sarbatori impreuna cu micuta noastra. Ce binecuvantare! :)
Dar pana atunci as vrea sa spun La Multi Ani tuturor copiilor! La Multi Ani fratilor mei, Andrei si Marius, nepotilor nostri, dar si finilor – Albert, Amza, Loela, Sofi, Maria Monica, Alexandru, dar si fratilor lor Alfred si Pavel. Sa va fie copilaria cu adevarat fericita!
En Thea Gavril
Today is the 1st of June and, for the first time, I realise that a part of my life ended and a new one is about to begin.
Practically, it's the last 1st of June when I am not a mother. Until now, I used to congratulate the kids in my family, my brothers, nephews, nieces and god-children and happily thought about the ways I celebrated this day when I was a child. I don't think I ever had a day in my adult life when I didn't talk to my mother and remember the special way we used to celebrate the 1st of June. My parents never gave us gifts for Children's Day. They took us out for pizza and profiterole, we laughed and we were happy. We actually felt we were celebrated!
Today, when I'm about to become a mother myself, I think about the way years pass and about what I'd like our daughter to receive for the 1st of June: quality time with her parents, more valuable than any toy.
Those 9 months I spent waiting for her were a beautiful, touching period, filled with little joys. I will have a hard time letting go of this months, when her heart beats so close to mine, when I can feel her movements and comunicate with her in such an intimate way.
It is a miracle and the moments I felt overwhelmed were not few. I am glad I had Cosmin by my side during this period. I am certain things wouldn't have been the same without his involvement. I figured from the start how important it is to have a person you can count on. I think every woman feels the need of support during this period, and if that support comes from her husband, everything is perfect. We are both eager to meet our little girl and we know there isn't long until then.
Somehow, we almost reached the finish line. She can be here any moment, but she can also wait for a couple more weeks. We hope she will wait for a bit and come when she feels ready.
We are now trying to get used to the idea that our roles will change: even Cosmin and I were the kids of our parents. It is now our turn to become parents, and the ones in the family will be grandparents, aunts and uncles. It is a change everybody is waiting for, because our girl will be the first grandchild in the family!
We are touched by the fact that the next 1st of June will be celebrated with our little one. What a blessing! 😊
Until then, I want to wish only the best to all the children! To my brothers, Andrei and Marius, our nephews and nieces, but also our god-children – Albert, Amza, Loela, Sofi, Maria, Monica, Alexandru, and also to their brothers, Alfred and Pavel. May you have a happy childhood!