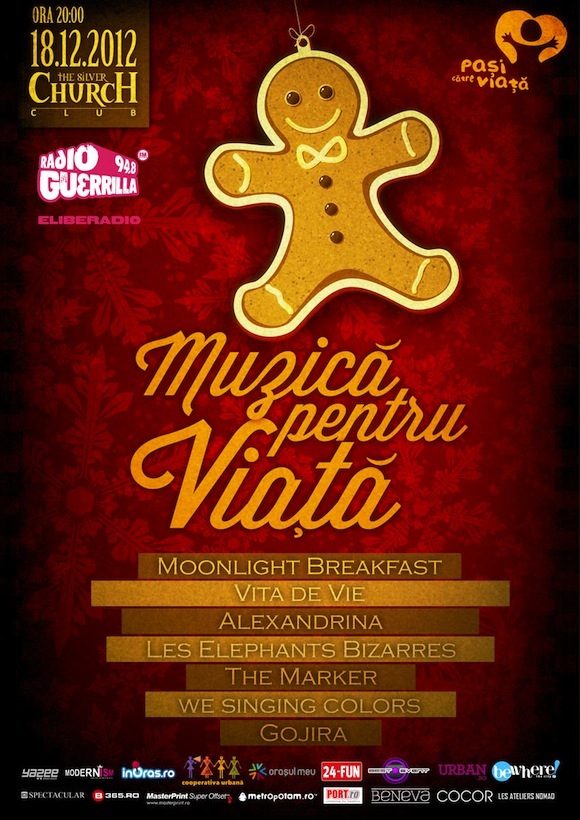 Dragilor,
De la Vita de Vie la Moonlight Breakfast, de la Alexandrina si pana la Les Elephants Bizarres , de la… (mai spun?) The Marker pana la… Gojira, toti vor canta pe 18 decembrie in The Silver Church.
Canta pentru prietenie, canta pentru viata, canta pentru copiii din sectia de oncopediatrie a Spitalului Marie Curie din Bucuresti si sigur vei vrea sa fi si tu acolo.
Doneaza minim 30 de lei la intrare si esti parte din eveniment!
Eu cu siguranta voi fi acolo! :)