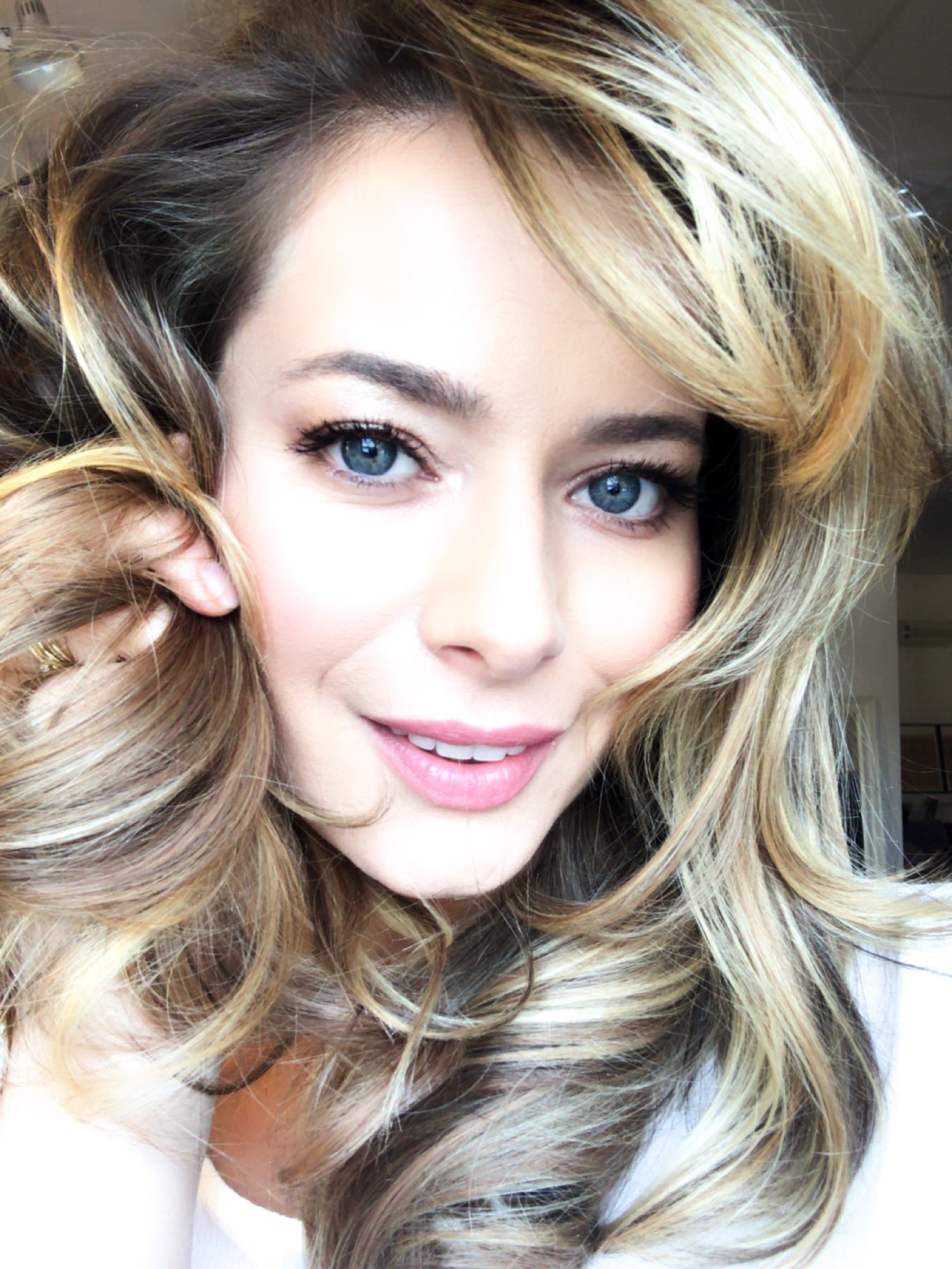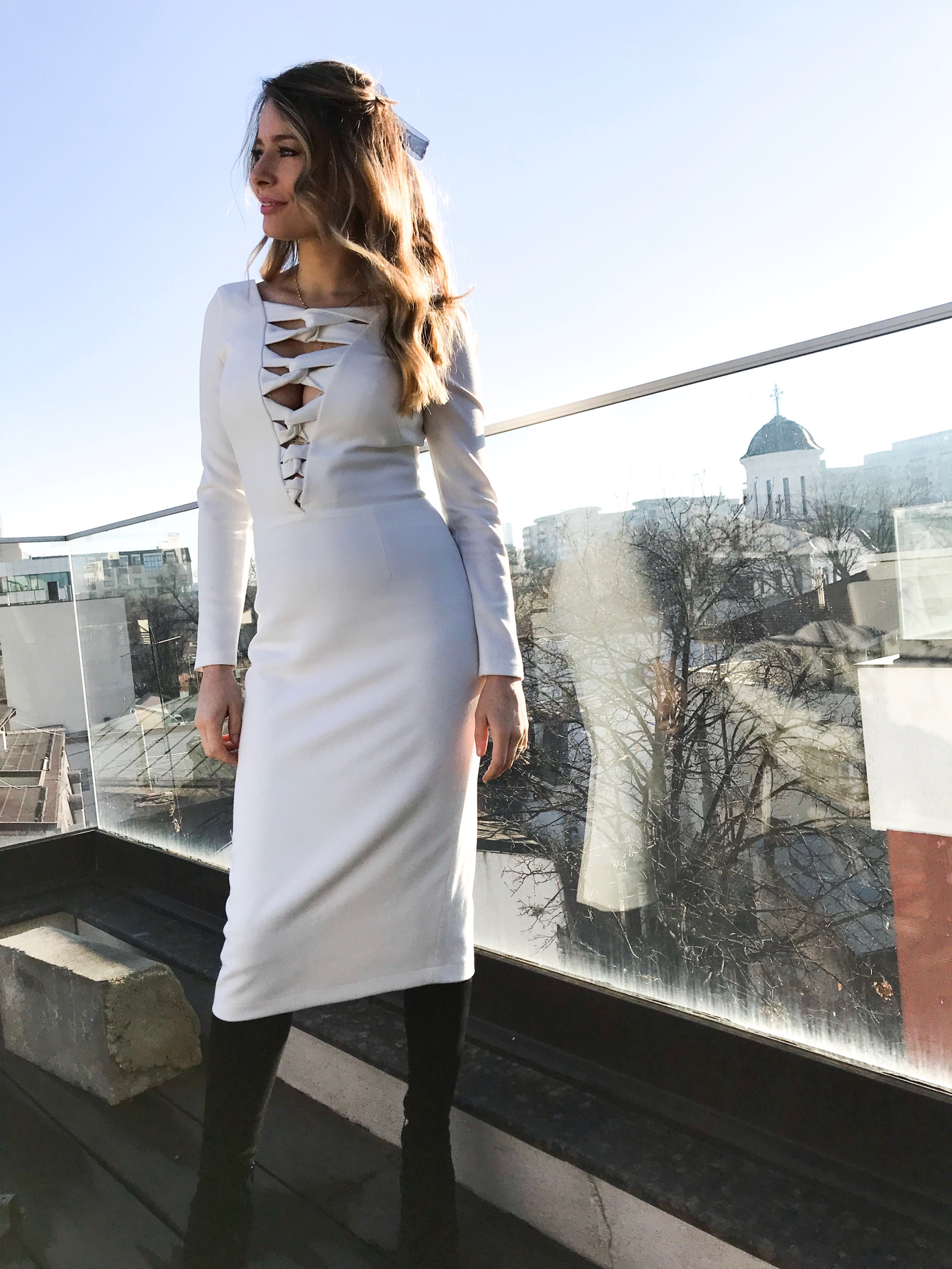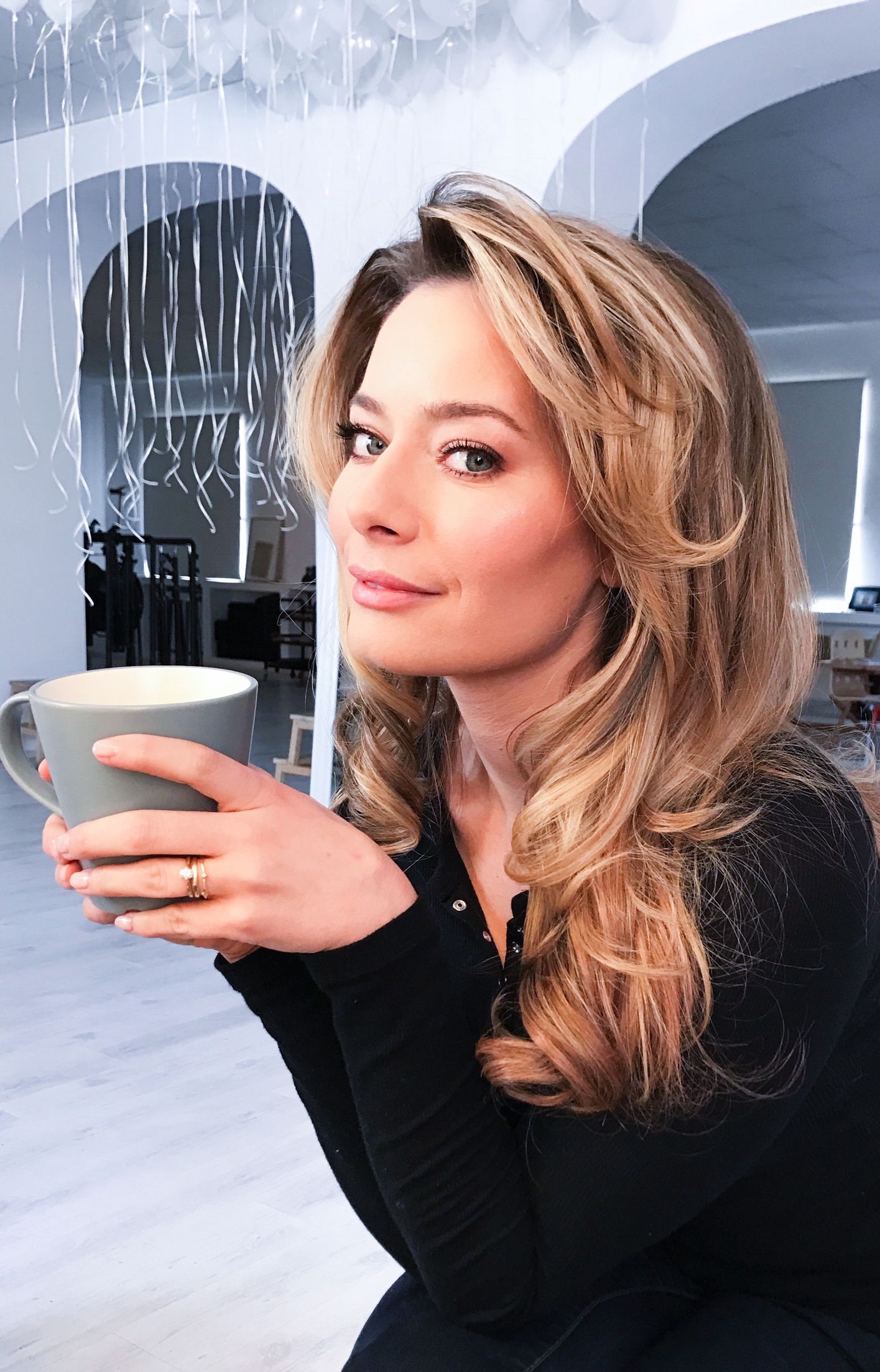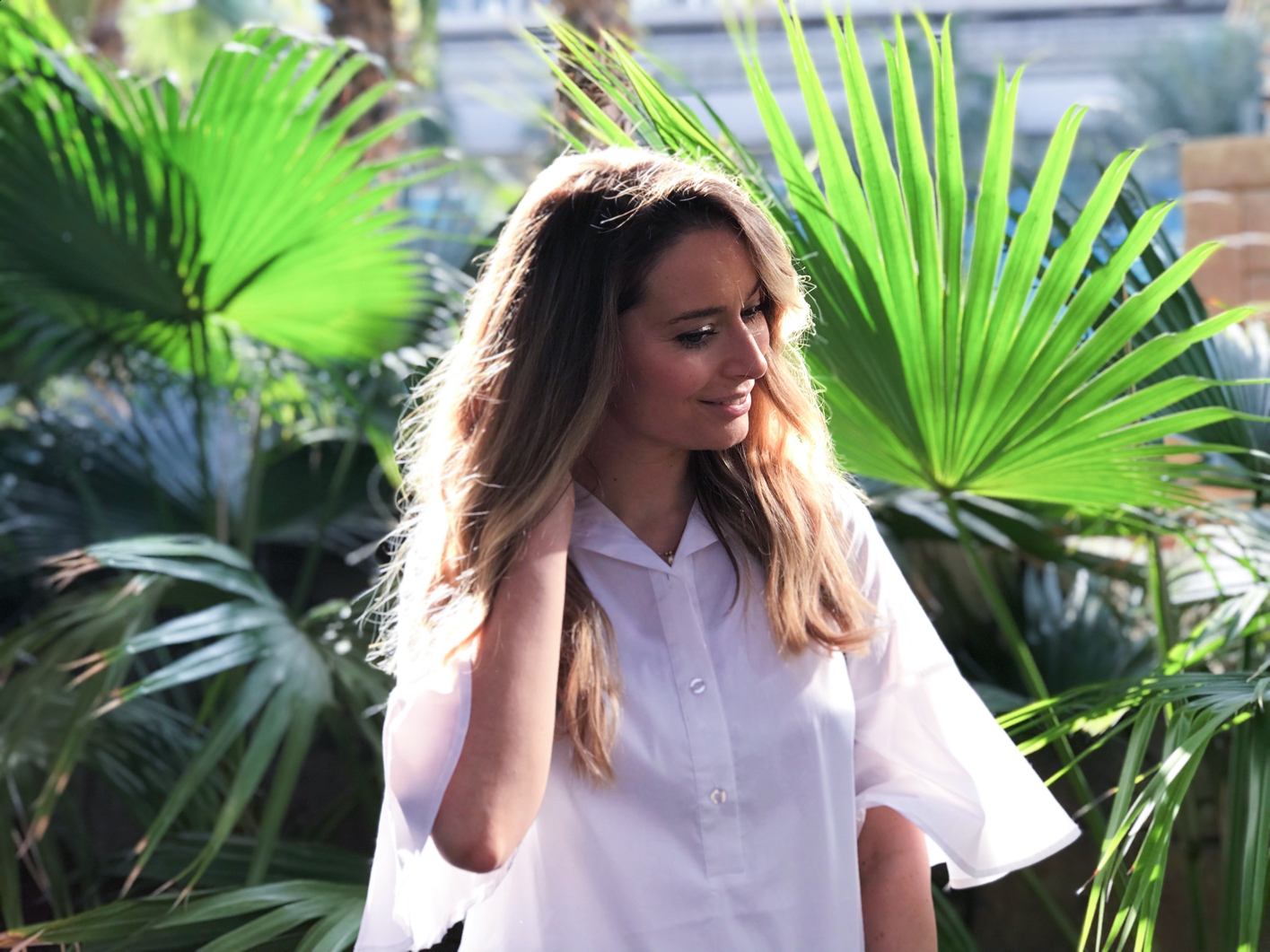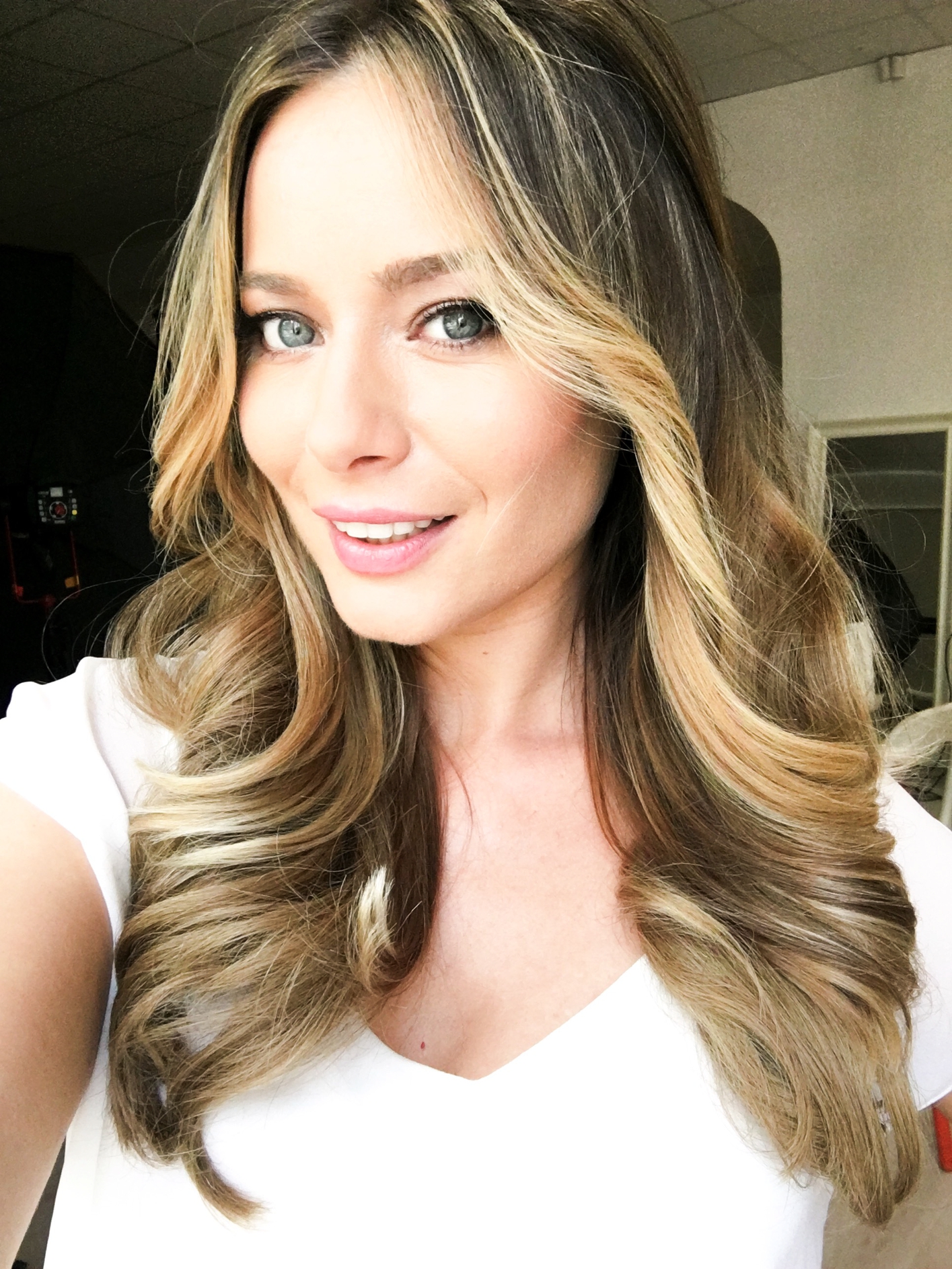 De cand am aflat ca astept un bebelus, am tot primit indemnul de a o "lasa mai moale". Mi se tot spune ca nu mai pot continua cu un stil de viata atat de alert, pentru ca trebuie sa am grija de copil. Bineinteles, sunt constienta ca acum corpul meu are nevoie de si mai multa atentie, insa  eu simt ca fetita mea se bucura de modul in care-mi duc eu viata. Sunt convinsa ca va fi o fire extrem de sociabila, fara astampar, careia ii va placea sa traiasca intens! E adevarat ca programul meu a fost foarte incarcat in ultima vreme, pentru ca am avut multe repetitii la teatru si am fost mai mereu pe drumuri. Asta este ceea ce observa lumea.
Sa-ti spun insa un secret: am energie pentru tot ce-mi propun din simplul motiv ca-mi place ce fac. Sunt norocoasa pentru ca pot sa-mi duc viata exact asa cum imi doresc. Mi-am construit in timp o imagine a ceea ce inseamna pentru mine o viata traita frumos si nu vreau sa fac rabat de la niciunul dintre lucrurile in care cred. Sa fiu pe scena, in fata publicului, intr-o comunicare afectiva atat de intensa cu el, ma umple de bucurie. Iubesc intalnirile cu prietenele mele, imi place sa fac yoga si sa gatesc retete sanatoase si am intotdeauna grija de psihicul si corpul meu, pentru ca astfel imi pot implini proiectele in care cred si care imi aduc satisfactie. Sunt constienta ca sanatatea inseamna in primul rand frumusete. Iar intre frumusete si increderea insine exista o legatura foarte puternica.Se spune uneori ca femeile sunt "sexul slab", iar mie imi vine sa zambesc cand aud asta. Nimic mai neadevarat! Cred ca o femeie este aproape ca o "institutie". Am invatat prin exemplele din familie si propria experienta, de-a lungul timpului, ca sarcina noastra in lumea asta este una foarte importanta. Doar o femeie poate transforma o casa in camin cald si primitor si oamenii care locuiesc sub acelasi acoperis in familie adevarata. :) Este datoria noastra sa aducem putina "culoare" in viata de zi cu zi, prin ceea ce insemnam, prin propria feminitate.
Pentru mine grija fata de corpul meu este o datorie, dar si o forma de a-i multumi Celui de Sus pentru ce sunt. Cred ca fiecare dintre noi ar trebui sa faca asta. "Strong is beautiful", sunt convinsa, asa ca grija fata de corpul meu are o semnificatie mult mai complexa decat, poate, ar parea la prima vedere. Parul este atributul cel mai important al feminitatii noastre (nu degeaba vorbim despre "podoaba capilara"). Cand il ingrijesc stiu ca astfel voi dobandi o mai mare incredere in mine insami. Si pentru ca am incredere in mine imiva fi mai usor sa exprim ceea ce sunt. Există azi produse foarte eficiente, care actioneaza rapid, nu avem nevoie de zeci de ore in fata oglinzii si tratamente complicate ca sa aratam bine. Spre exemplu, Pantene Pro-V 3 Minute Miracle, despre care ti-am mai vorbit, este unul dintre ele. Chiar face minuni in 3 minute, este un balsam care se poate folosi zilnic, dar in acelasi timp este si tratament pentru par – simplu, rapid si foarte eficient!Cred ca fiecare persoana are o contributie unica pe lumea asta, din simplul motiv ca nu suntem "produse in serie". Suntem unicate. Si vom fi cu adevarat fericiti doar daca exprimam ceea ce suntem cu adevarat. O piele luminoasa, o silueta in forma si un par sanatos si puternic inseamna pentru o femeie in primul rand incredere. Frumusetea este un lucru care trebuie etalat, pentru bucuria celor din jur si nu ascuns. Iar frumusetea aceasta exista in noi toate. Trebuie doar sa ne propunem sa o descoperim. Sa nu lasam greutatile vietii de zi cu zi, rutina si oboseala sa ne abata din drum.Tu care crezi ca este cel mai important atribut al frumusetii feminine?
EN (google translate)
Since I found out that I was expecting a baby, I still had the urge to "let it softer". I am still told that I can not continue with such an alert lifestyle, because I have to take care of the baby. Of course, I'm aware that now my body needs even more attention, but I feel like my little girl enjoys the way I take my life. I am convinced that it will be an extremely sociable, asthmaless woman who will love to live intensely! It is true that my program has been very busy lately, because I had many rehearsals at the theater and I was always on the road. That's what the world notices.
Let me tell you a secret: I have energy for everything that I propose for the simple reason that I like what I do. I'm lucky because I can live my life exactly as I wish. I have built over time a picture of what a beautiful life is for me and I do not want to rebate any of the things I believe in. Being on stage, in front of the audience, in an affective communication so intense with him, fills me with joy. I love dating with my friends, I like yoga and cooking healthy recipes, and I always take care of my psyche and body so that I can fulfill my projects in which I think and which bring me satisfaction. I am aware that health is primarily beauty. And between beauty and self-confidence there is a very strong connection. Sometimes women say that they are "weak sex," and I'm gonna smile when I hear that. Nothing more untrue! I think a woman is almost like an "institution". We have learned through family examples and our own experience, over time, that our task in this world is a very important one. Only a woman can turn a home into a warm and welcoming home and people who live under the same real family roof. :) It's our duty to bring a little "color" into everyday life, by what we mean by our own femininity.
For me, caring for my body is a duty, but also a form of thanking the Upper for what I am. I think every one of us should do that. "Strong is beautiful," I'm convinced, so the concern for my body has a much more complex meaning than maybe it would seem at first glance. Hair is the most important attribute of our femininity (we are not talking about "capillary adornment"). When I take care of it, I know that I will gain more confidence in myself. And because I trust in myself, it's easier to express what I am. There are very effective products today that work fast, we do not need tens of hours in front of the mirror and complicated treatments to look good. For example, the Pantene Pro-V 3 Minute Miracle, about which I've talked to you, is one of them. It really does wonders in 3 minutes, it is a balm that can be used daily, but at the same time it is simple, fast and very effective treatment! I think every person has a unique contribution to this world, for the simple reason that it does not we are "produced in series". We are unique. And we will be really happy only if we express what we really are. A bright skin, a silhouette in shape and a healthy and strong hair means for a woman first of all trust. Beauty is a thing to be displayed for the joy of others and not hidden. And this beauty exists in us all. We just have to propose to discover it. Let's not let the hardships of everyday life, our routine and fatigue get off the road. Who do you think is the most important attribute of feminine beauty?