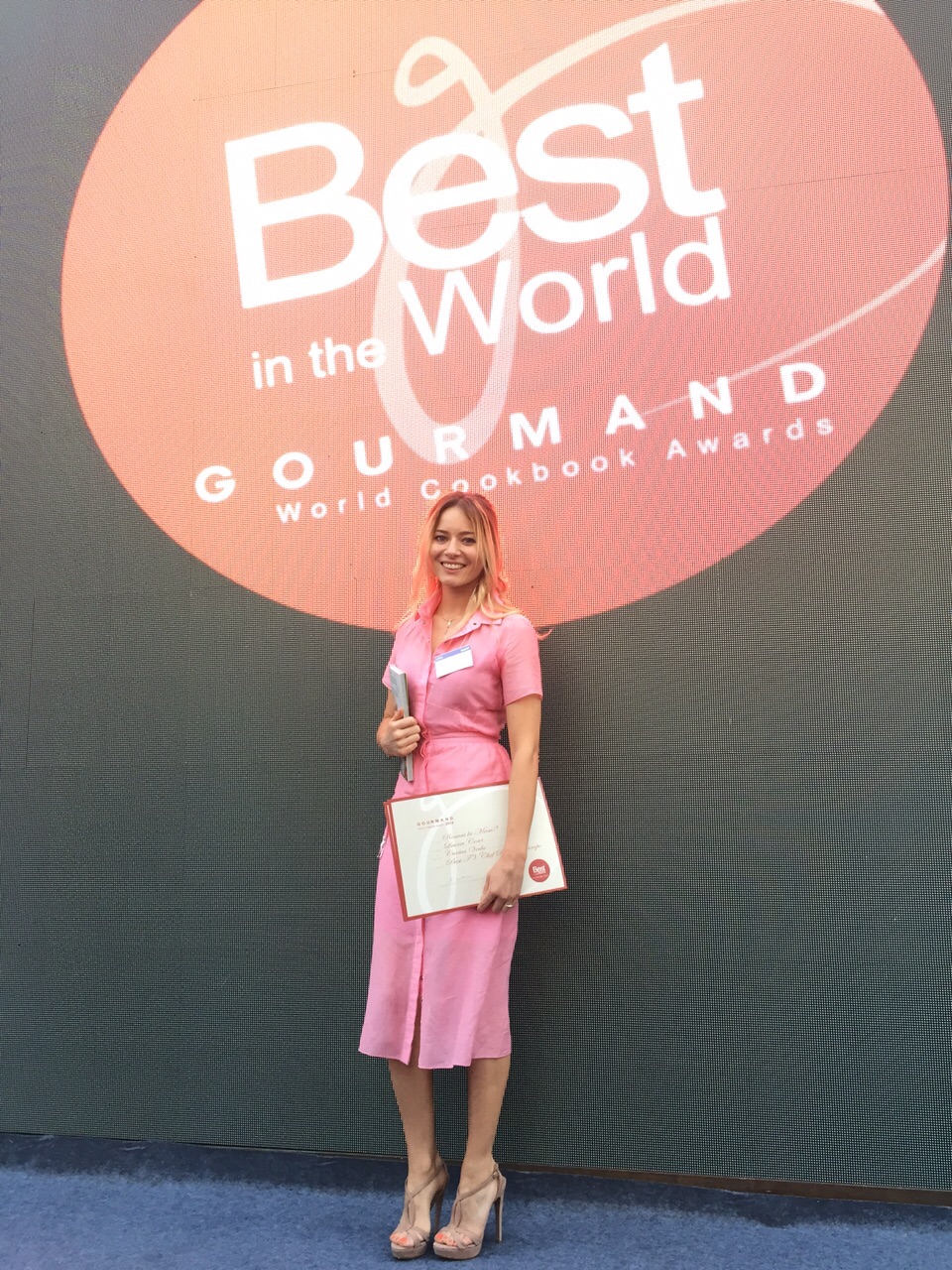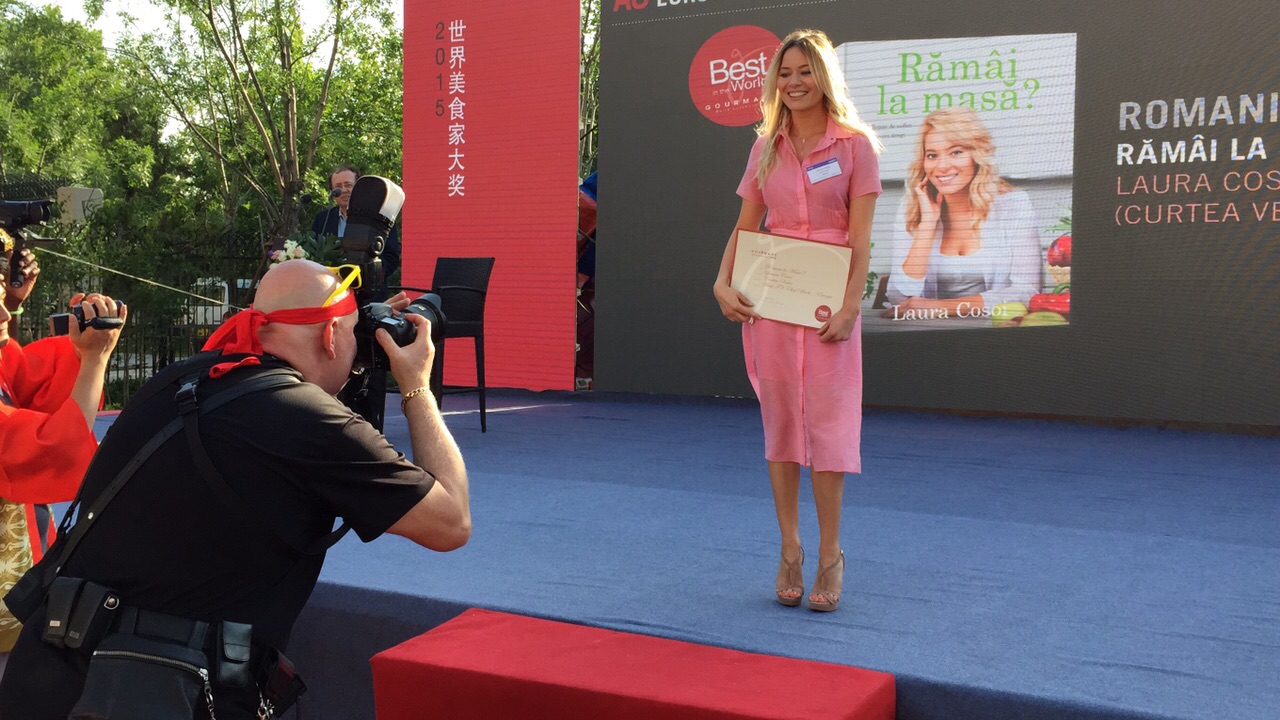 Vreau sa-ti impartasesc o mare bucurie pe care am avut-o astazi – am fost desemnata marea castigatoare a celei de-a XX-a editii a concursului Gourmand World Cookbook Awards, categoria Best TV Chef Book – Europe, pentru volumul "Ramai la masa?"!
Sunt extrem de emotionata! Proiectul "Ramai la masa?" este foarte important pentru mine si nu am visat niciodata ca as putea ajunge sa particip la o astfel de competitie – cea mai mare din lume! – cu atat mai mult nu m-am asteptat sa castig! Iata ca pasiunea pe care am pus-o in aceasta carte a impresionat juriul, al carui presedinte, Edouard Cointreau, mi-a inmanat diploma!
Sunt coplesita si extrem de fericita ca am parte de o experienta atat de frumoasa si intensa! In acest moment am ramas fara cuvinte si inca tremur de emotii! Ma simt extrem de norocoasa! I-am dedicat acest premiu iubitului, prietenului, partenerului si viitorului meu sot, Cosmin, care ma sustine in tot ce fac si fara de care nu as fi unde sunt acum!
– EN –
I want to share with you a great joy I had today – I am the big winner of the 20th edition of the "Gourmand World Cookbook Awards" competition in the Best TV Chef Book – Europe category, for the book "Will You Stay For Dinner?"!
I am overjoyed! The "Will You Stay For Dinner?" project is very important to me and I never dreamed of having the chance to participate in such a major competition – the most important in the world! – not to mention actually winning! I am so pleased to see that the passion I poured into this book has impressed the jury whose president, Edouard Cointreau, handed me the diploma!
I am overwhelmed and over the moon for having lived such a wonderful and intense experience! I am speechless and shaking with excitement at the moment! I feel so lucky! I dedicated this award to my boyfriend, partner, friend and future husband, Cosmin, who supports me in everything I do and without whom I wouldn't be where I am today!