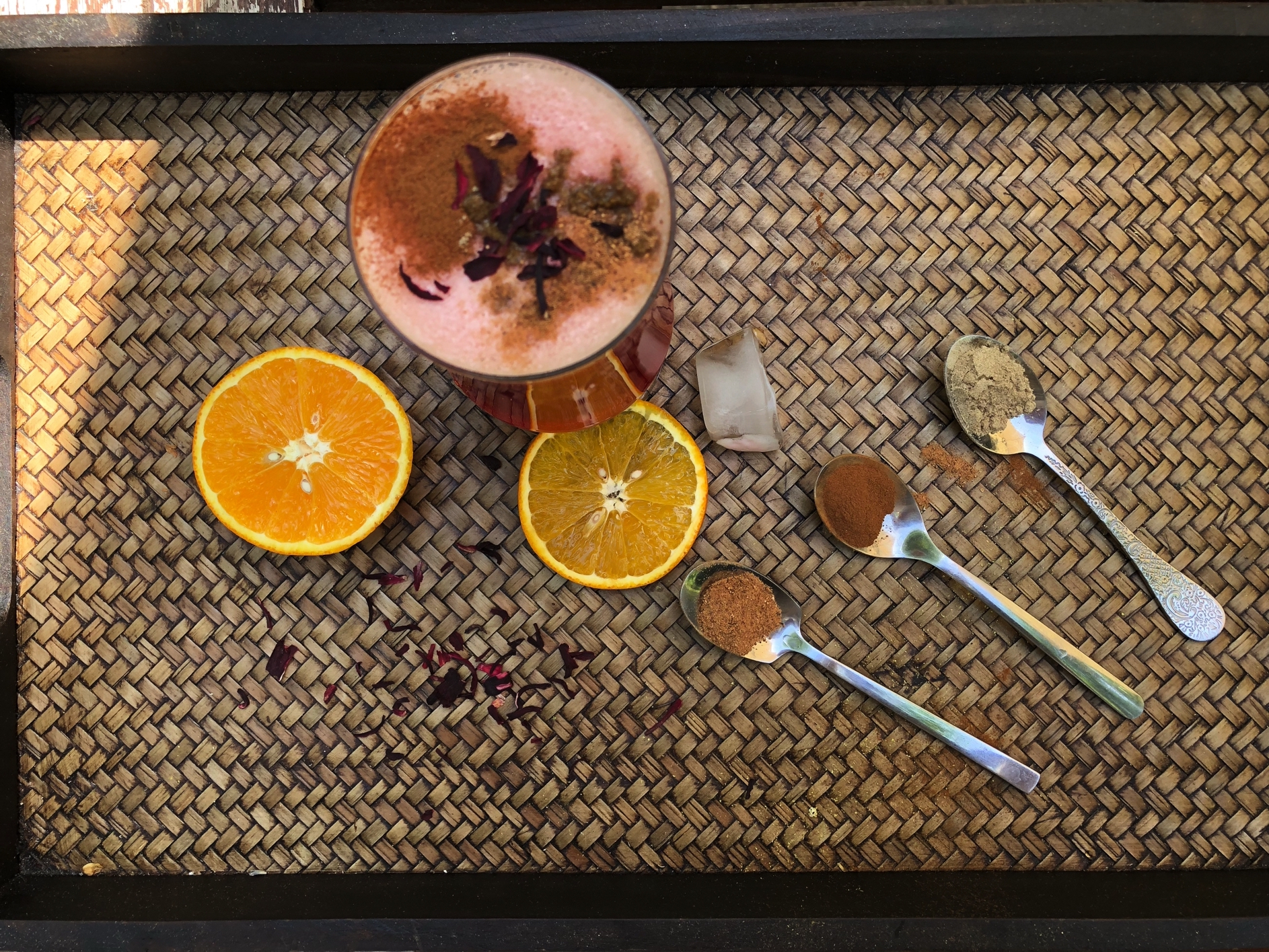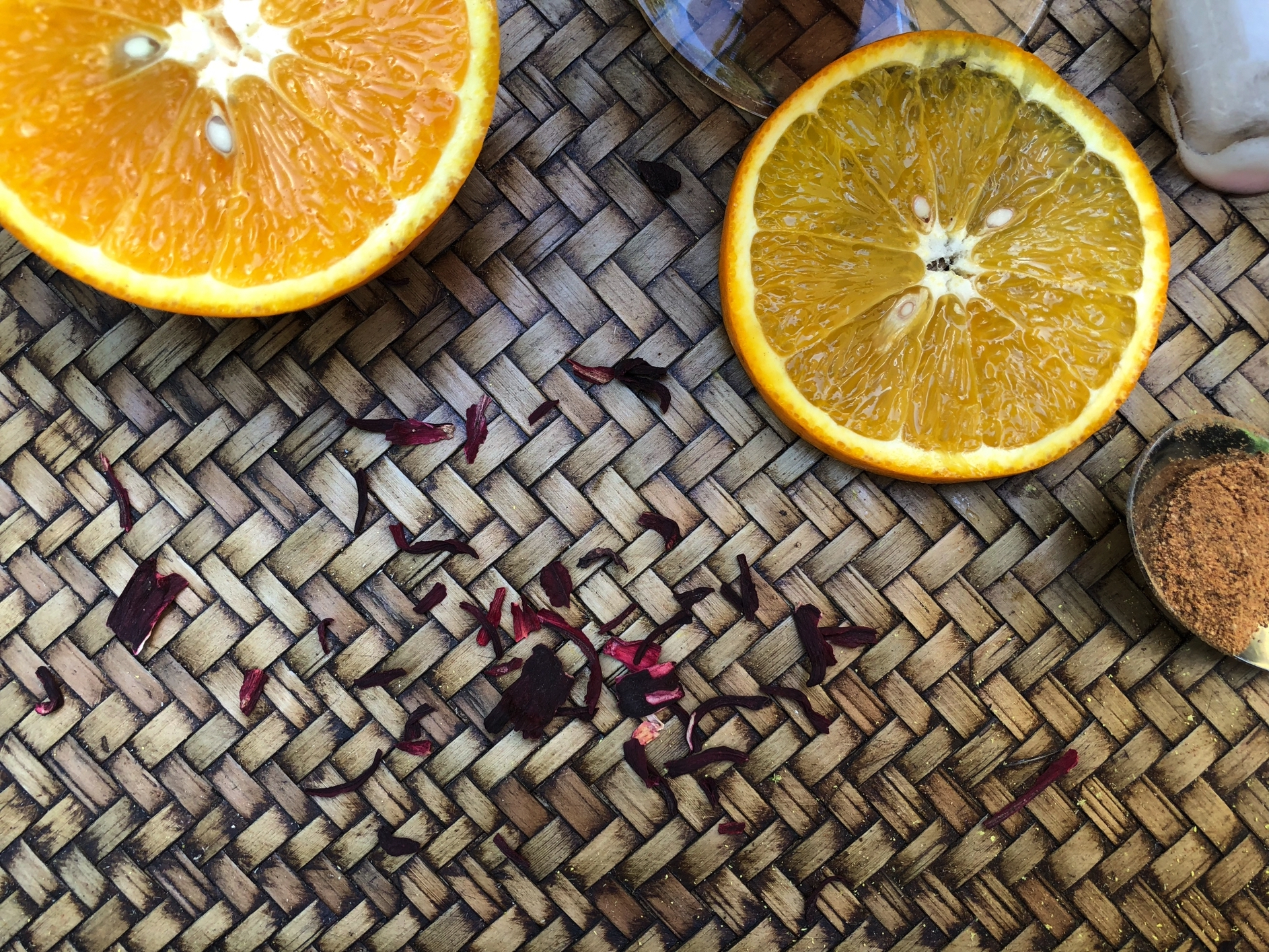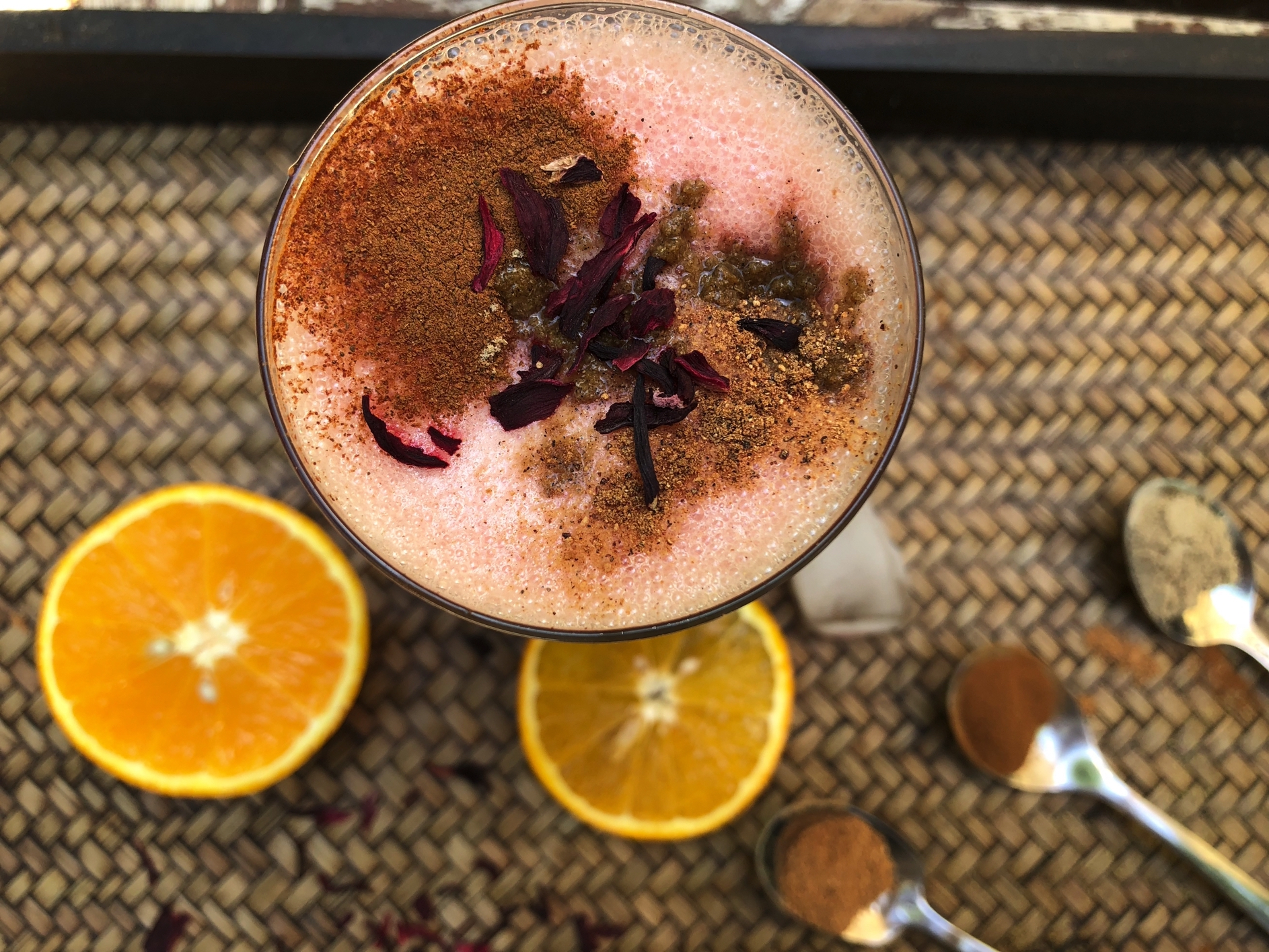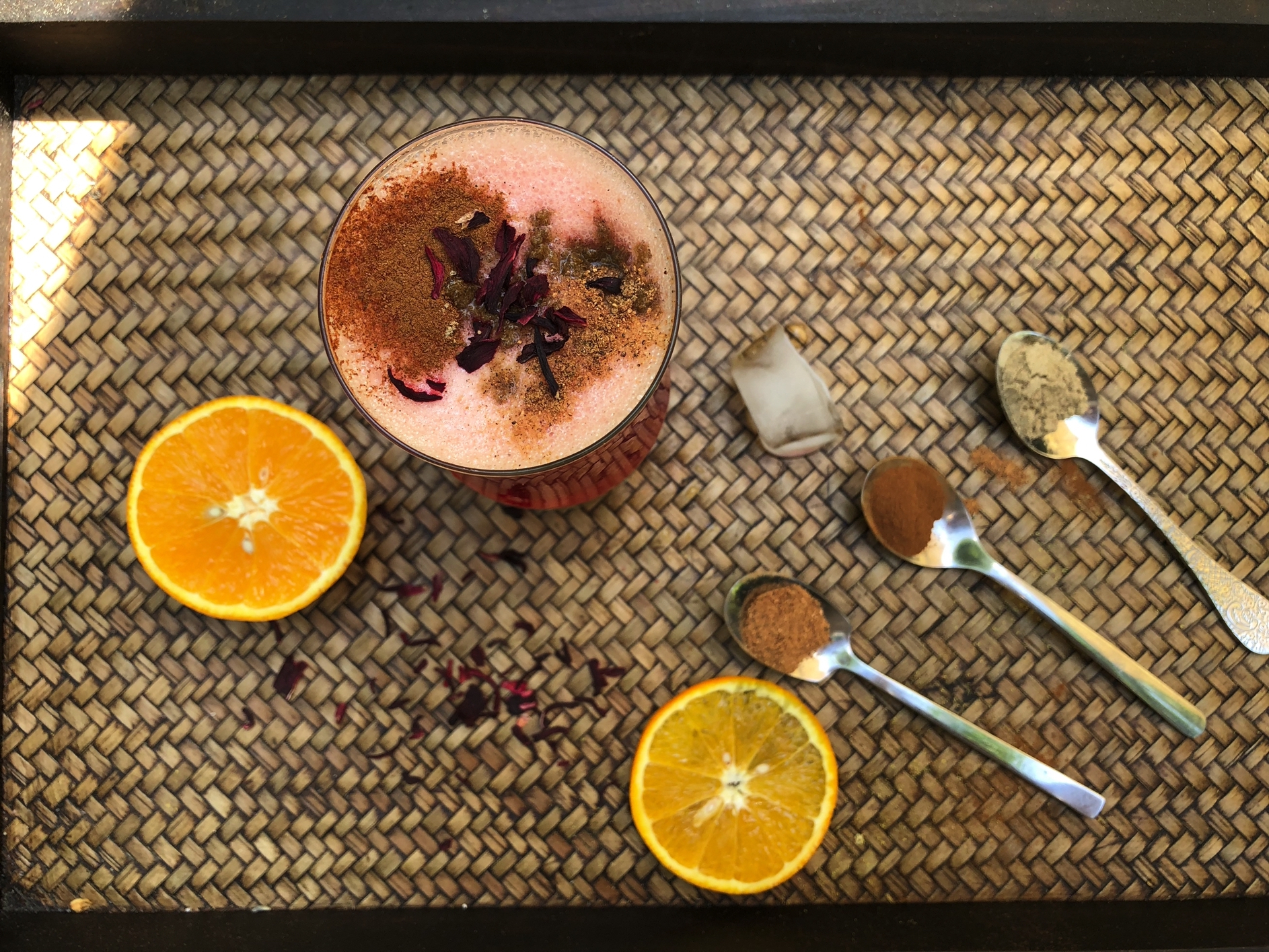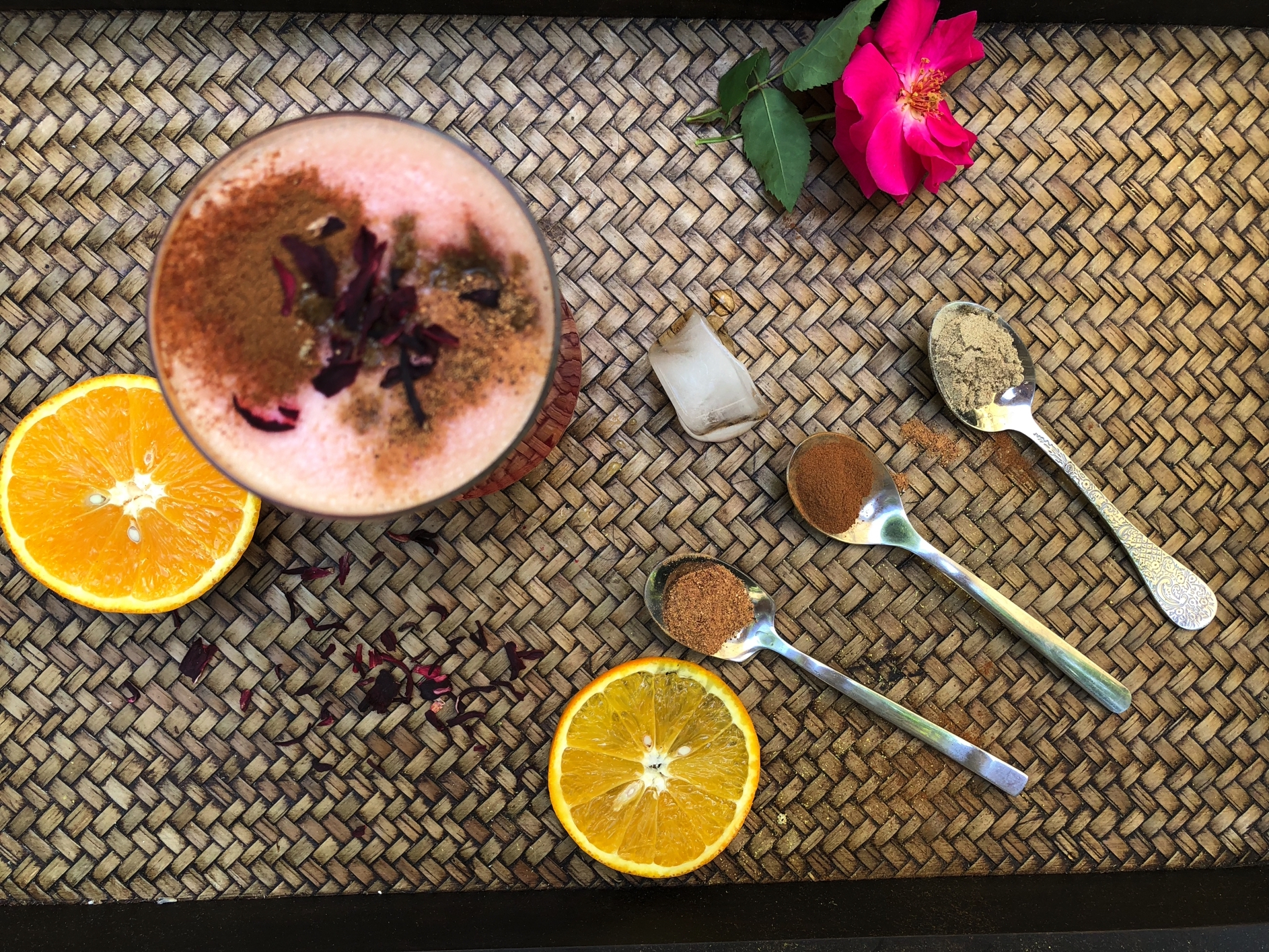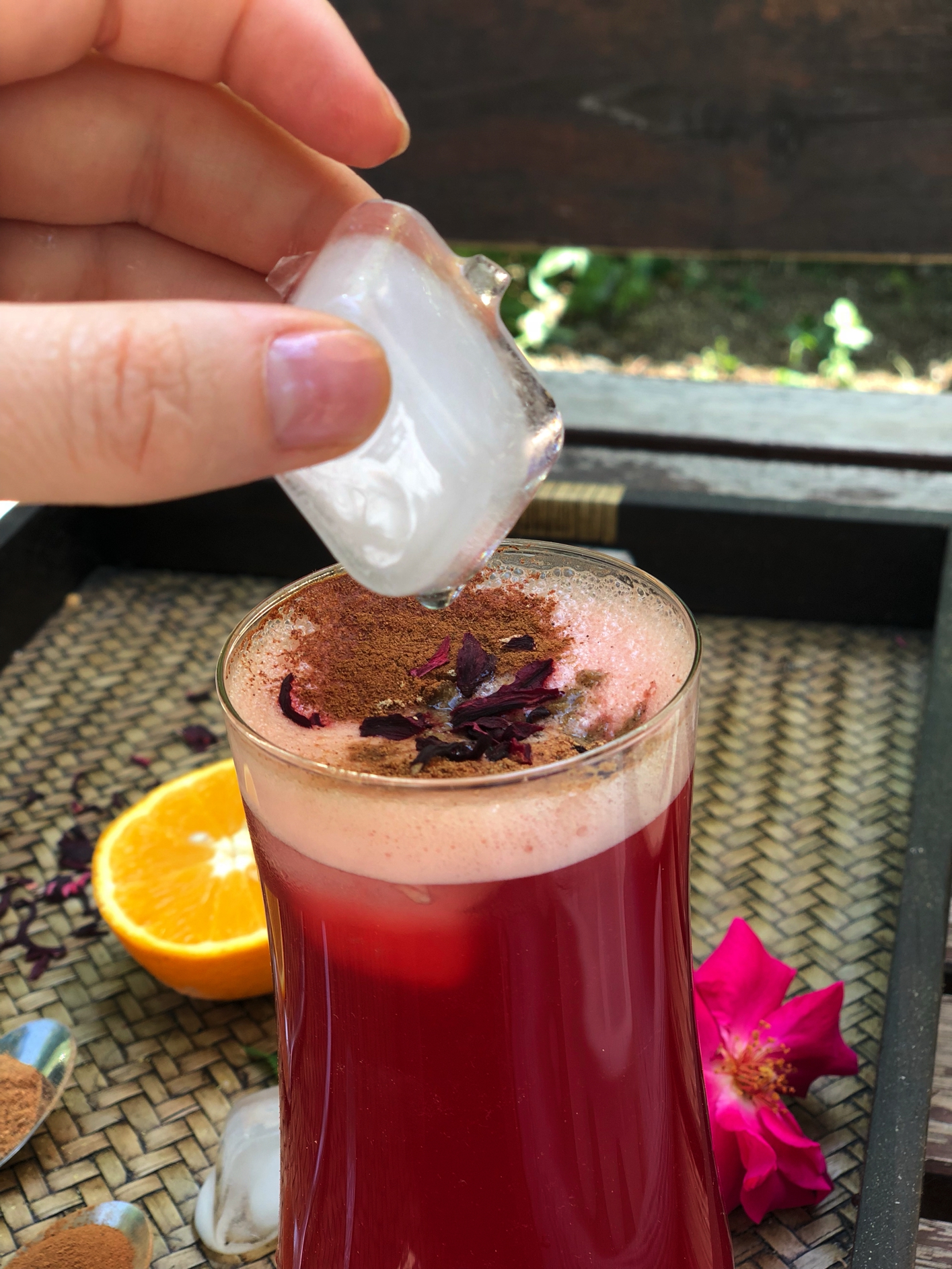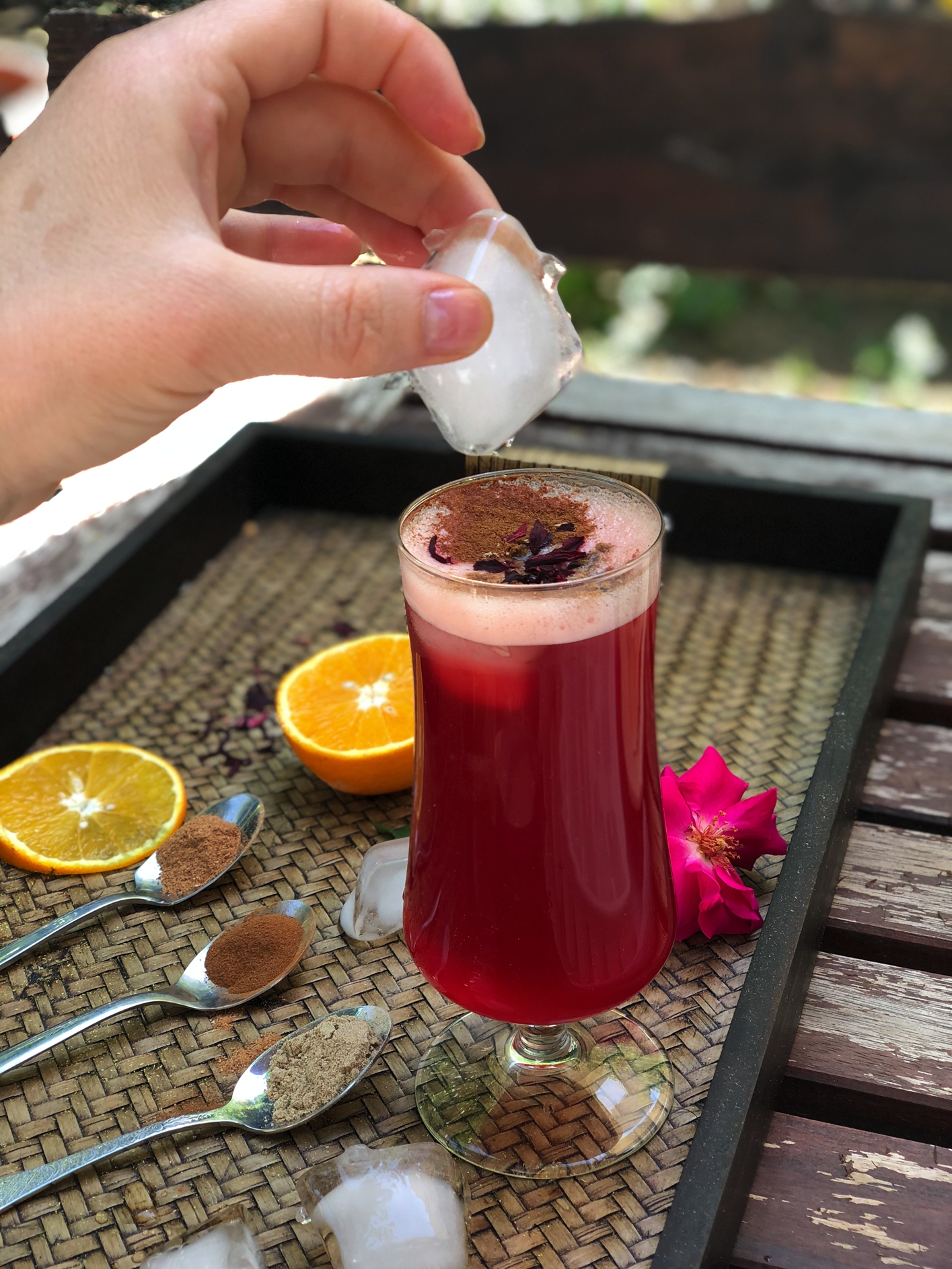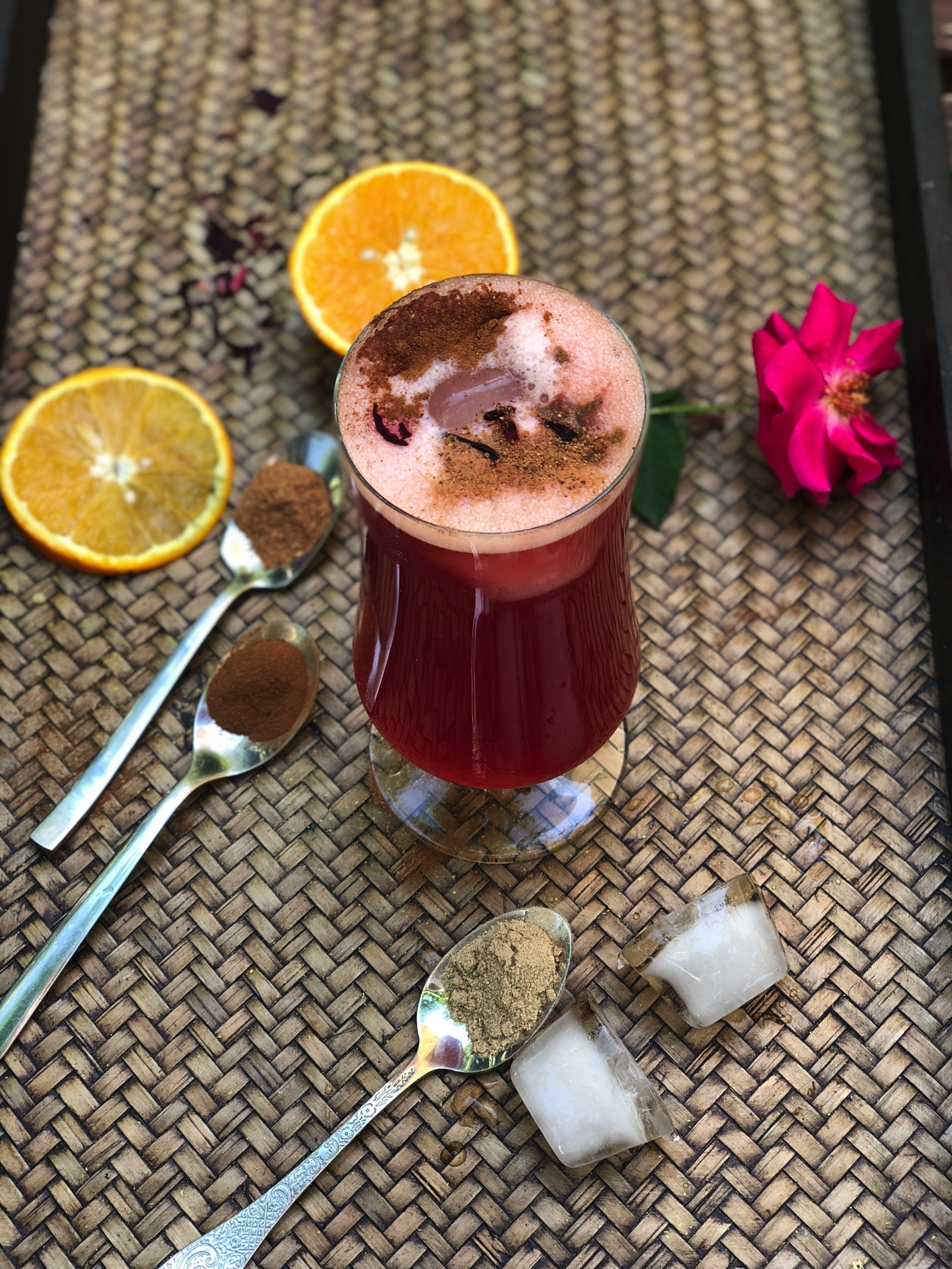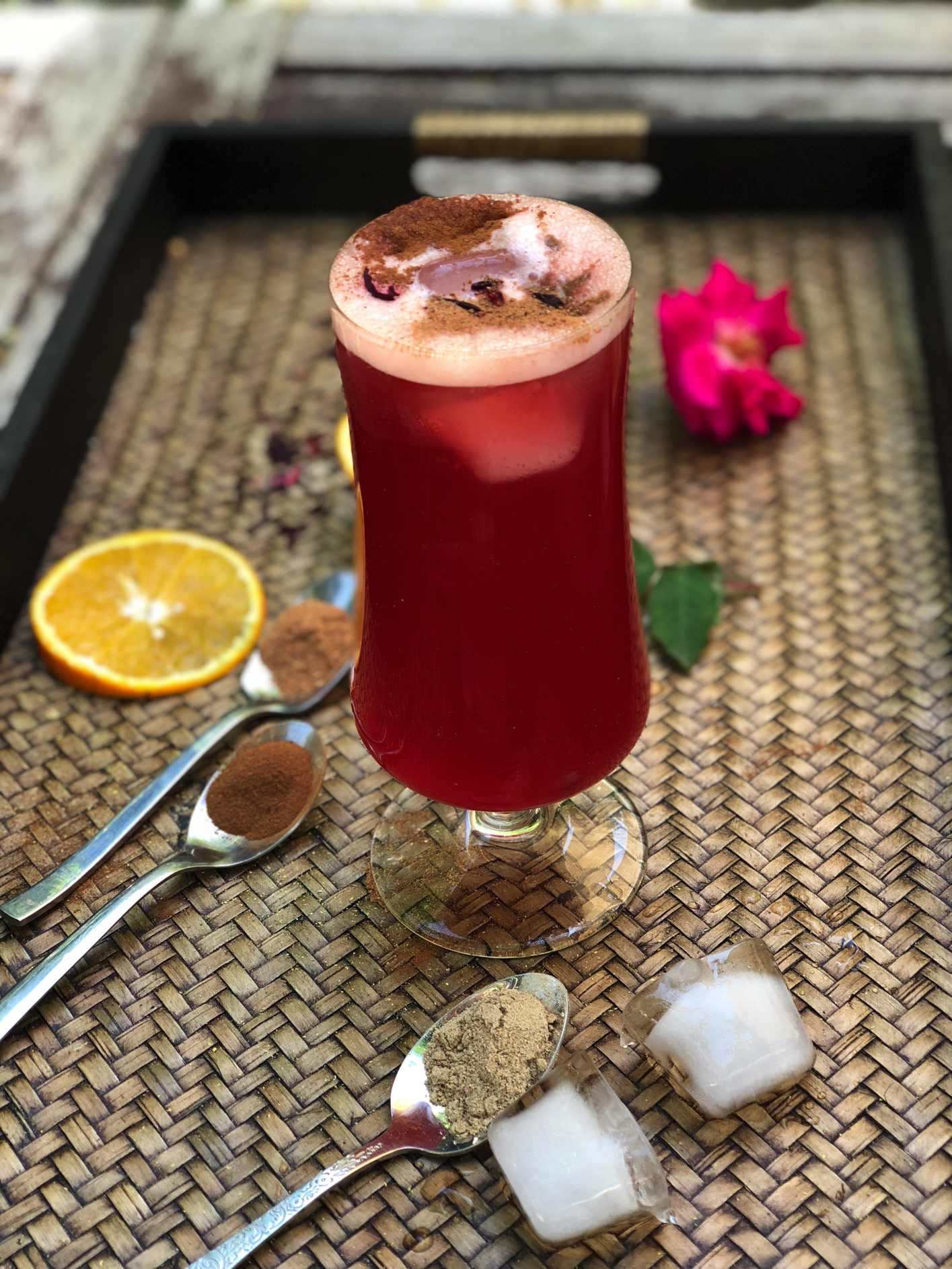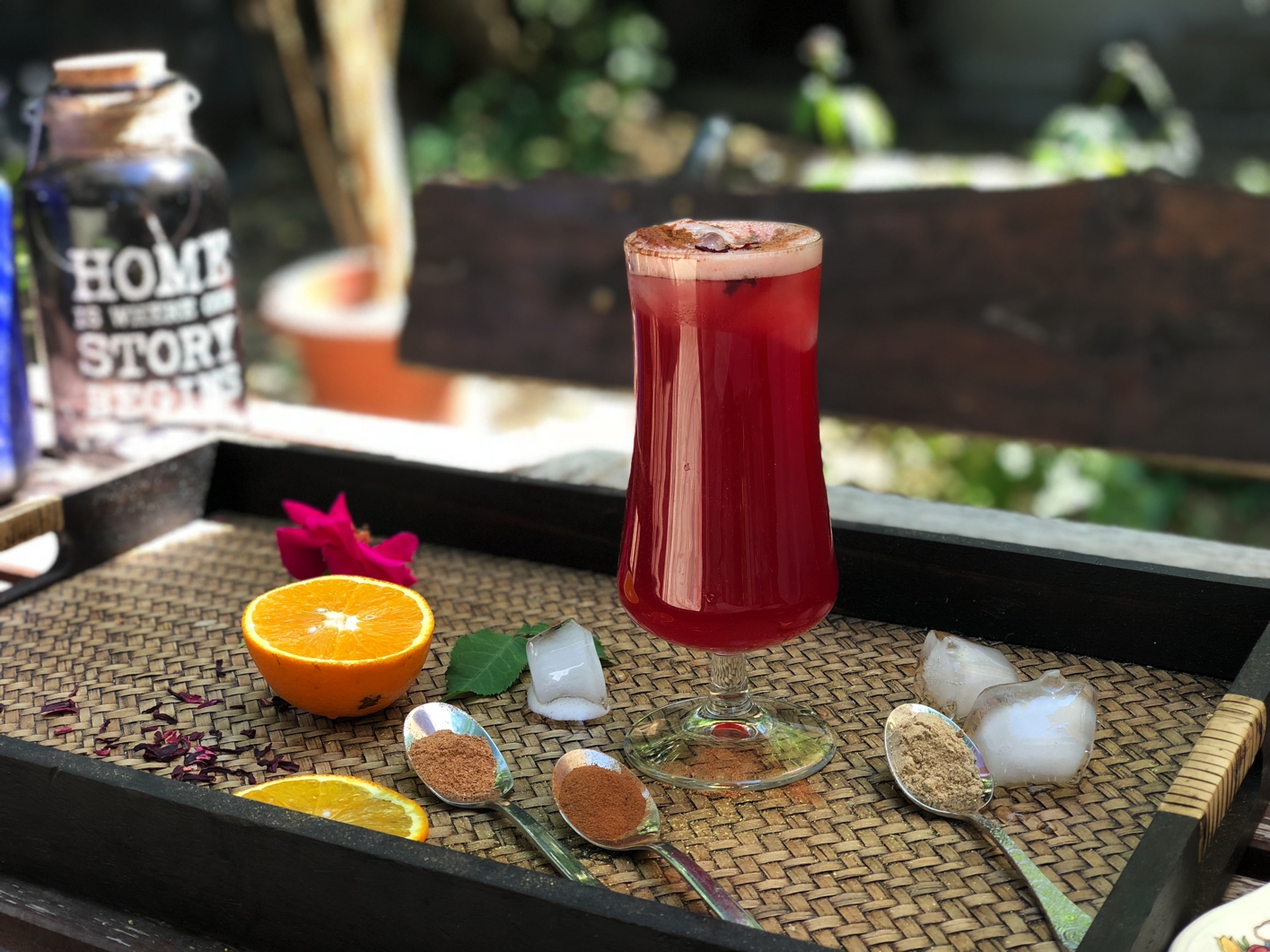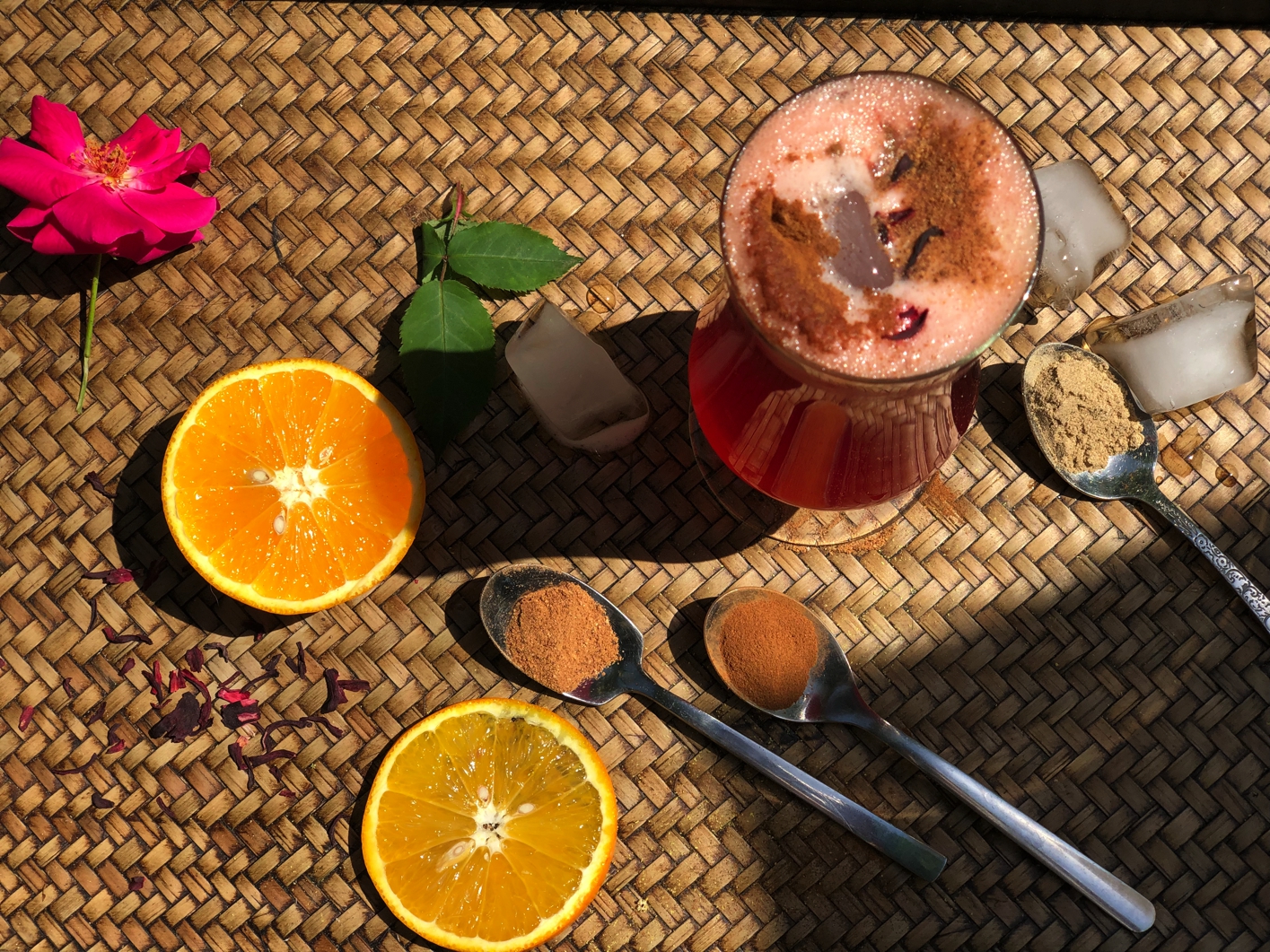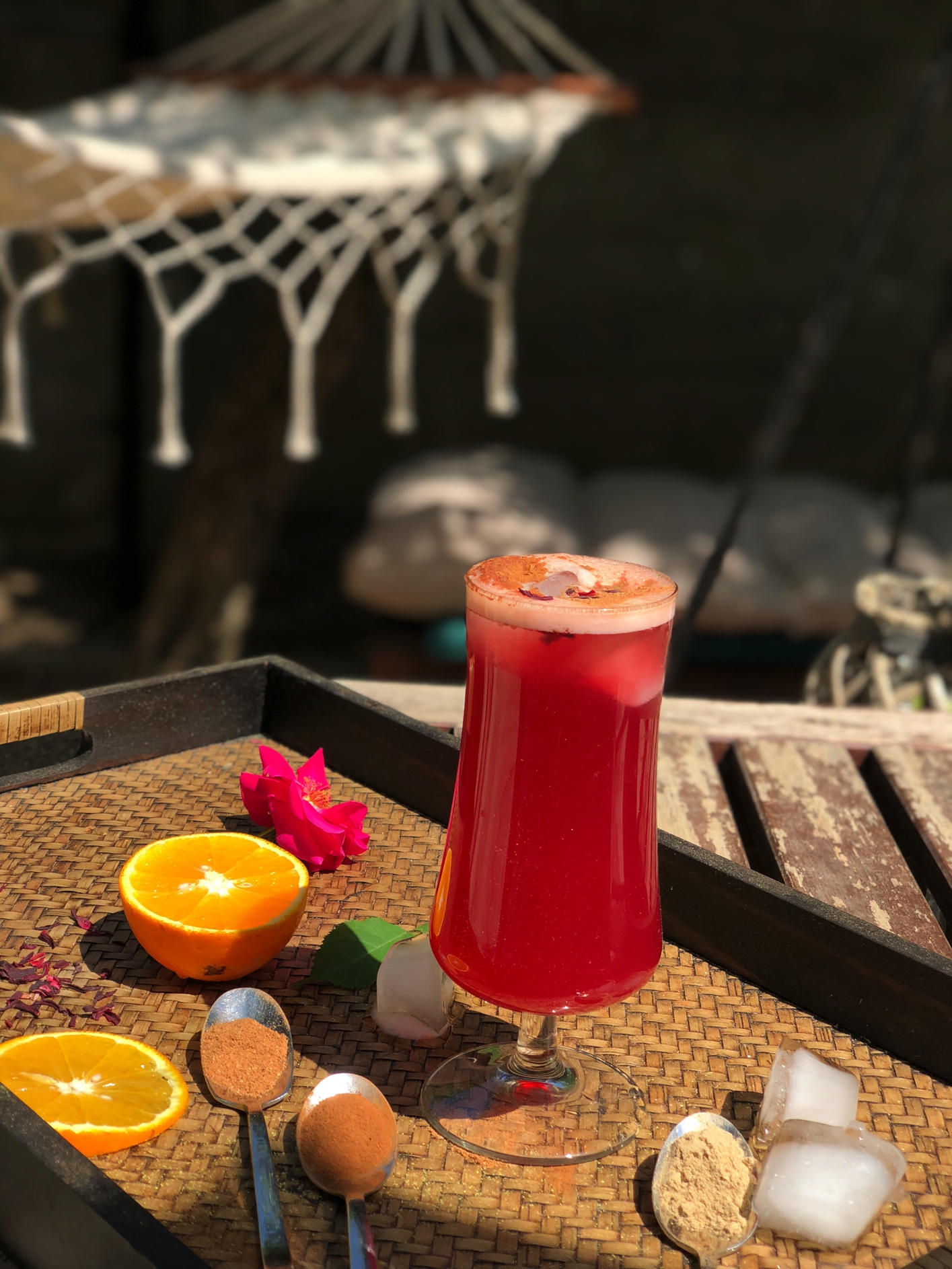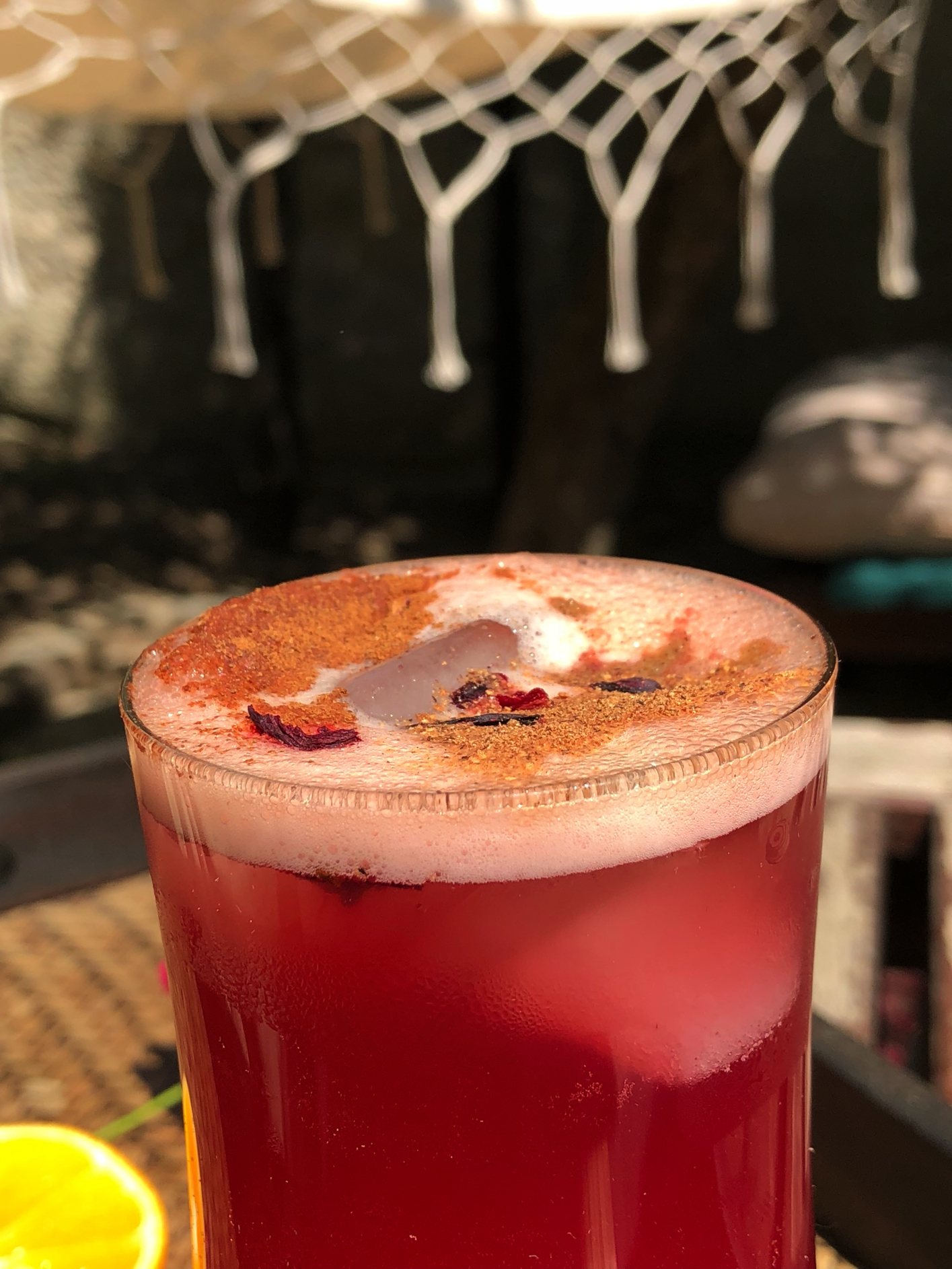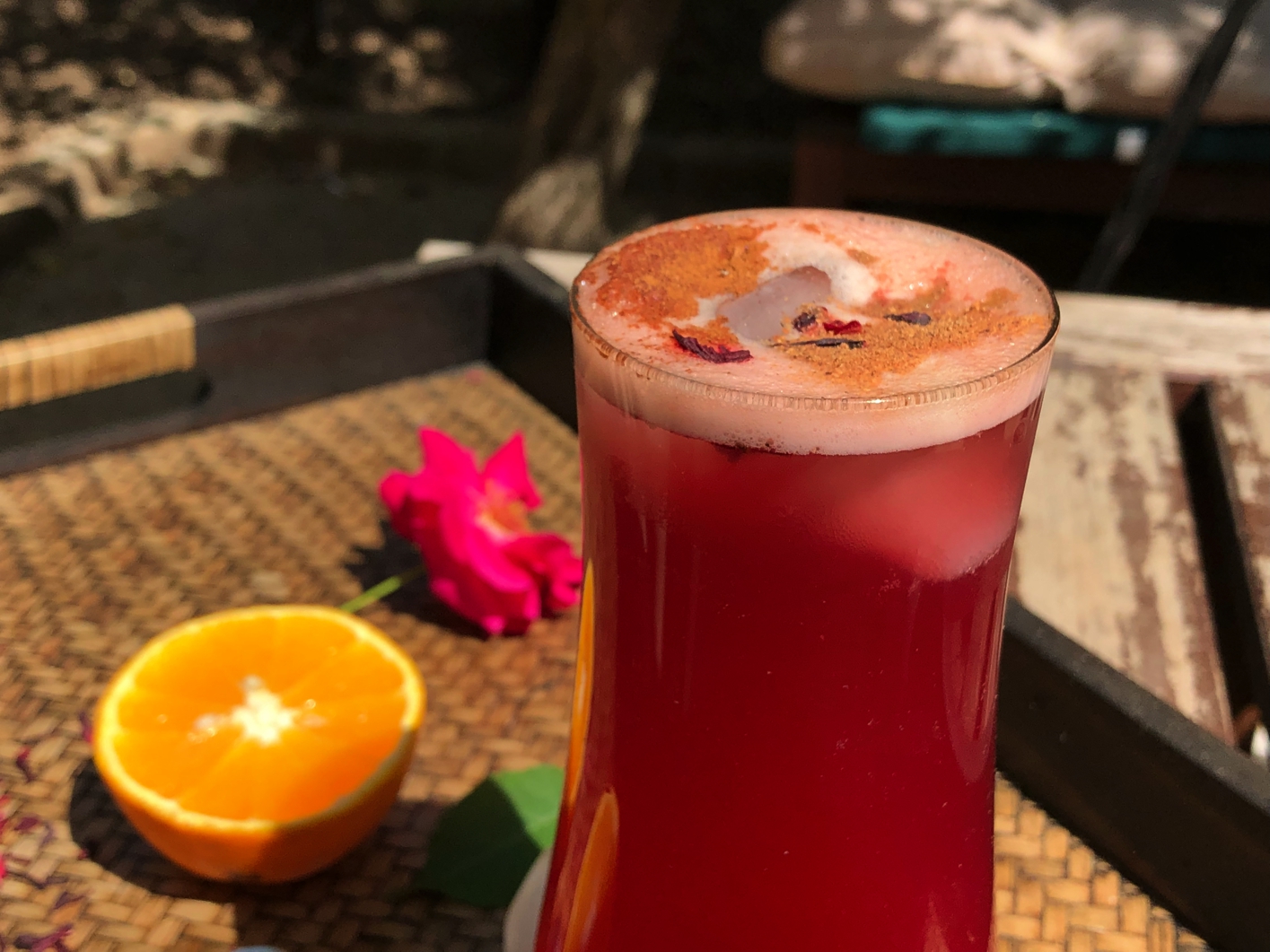 Sunt innebunita dupa ceaiurile reci pe care sa le savurez in perioadele toride. Varianta aceasta de ceai rece este tonica, energizanta si contine vitamine numai bune pentru intarirea sistemului imunitar.
Te-ai saturat de apa plata cu lamaie? Incearca ceaiul din fructe de hibiscus, retetea descoperita in calatoriile mele prin Asia.
Ingrediente:
Ceai de hibiscus
Zeama de la 1 portocala
1 lingurita cardamon
1 lingurita scortisoara
1 lingurita nucsoara
2 linguri miere (daca simti nevoia)
gheata
Se fierbe ceaiul, se infuzeaza si se adauga nucsoara, cardamonul, scortisoara. Se adauga miere daca doresti sa fie mai dulce. Dupa ce s-a racit se strecoara ceaiul si se pune in blender. Amesteci apoi sucul de la portocala cu gheata si gata bautura noastra tonica! :)
EN Thea Gavril
I'm a huge fan of iced tea, which I enjoy during the hot weather. This type of tea is a great tonic, it's energising and it contains a lot of helpful vitamins for our immune system. Are you bored of still water with lemon? Try the hibiscus tea, a recipe I discovered during my trips in Asia.
Ingredients:
Hibiscus tea
The juice from one orange
1 teaspoon of cardamom
1 teaspoon of cinnamon
1 teaspoon of nutmeg
2 spoons of honey (if you feel the need)
Ice
You have to boil the tea, infuse it, add the nutmeg, the cardamom and the cinnamon. You can add honey if you want to make it sweeter. When it cooled down, strain the tea and pour it in the blender. Mix in the orange juice and the ice and our tonic drink is ready to serve! 🙂