Sunt tare fericita ca, in sfarsit, pot sa va primesc in noua casa, blogul meu "reinventat"! Lucrez la acest concept de multa vreme si dupa numeroase idei si teste am ajuns la forma lui ideala, care ma reprezinta in totalitate. Cei care au bloguri sunt sigura ca inteleg perfect la ce ma refer. :)

 
Este a treia transformare a www.lauracosoi.ro si asemeni unui pui, il vad cum creste si se dezvolta atat de frumos sub aripa mea. 
Sa ai un blog nu este simplu, dar este frumos. In fiecare zi ma pun "in papucii" cititorului si incerc sa-mi imaginez ce anume isi doreste sa gaseasca aici. Uneori imi iese, alteori nu, dar va multumesc ca imi sunteti alaturi neconditionat, ca sunteti sinceri, buni, intelegatori, ca ati inclus blogul in rutina voastra, ca mirosul cafelei se impleteste cu scroll-ul pe imagini si mai ales va multumesc ca imi scrieti! Doar asa vad sensul acestui univers online! 
Deschid cu aceasta ocazie un nou capitol in lumea mea, care va merge mana in mana cu categoriile reprezentative pentru acest blog de lifestyle. "Vertical by Laura Cosoi" este noua mea semnatura, care ma va insoti de azi  inainte! Primul pas spre lumea "verticala" l-am facut deja filmand show-ul de cooking "Vertical Taste", care va fi lansat in curand pe canalul meu de YouTube. 
Urmeaza noi proiecte, care sa surprinda lumea echilibrata, pozitiva, ascendenta, fascinanta, fireasca, complexa si mai ales verticala, in care cred atat de mult!  Mi se intampla lucruri minunate si da, sunt complesita, entuziasmata si implinita!  
Am planuri pe care le veti descoperi rand pe rand aici, pentru ca si voi faceti parte din ele! Pana atunci insa, bun venit in casa noua, in my Vertical World🎈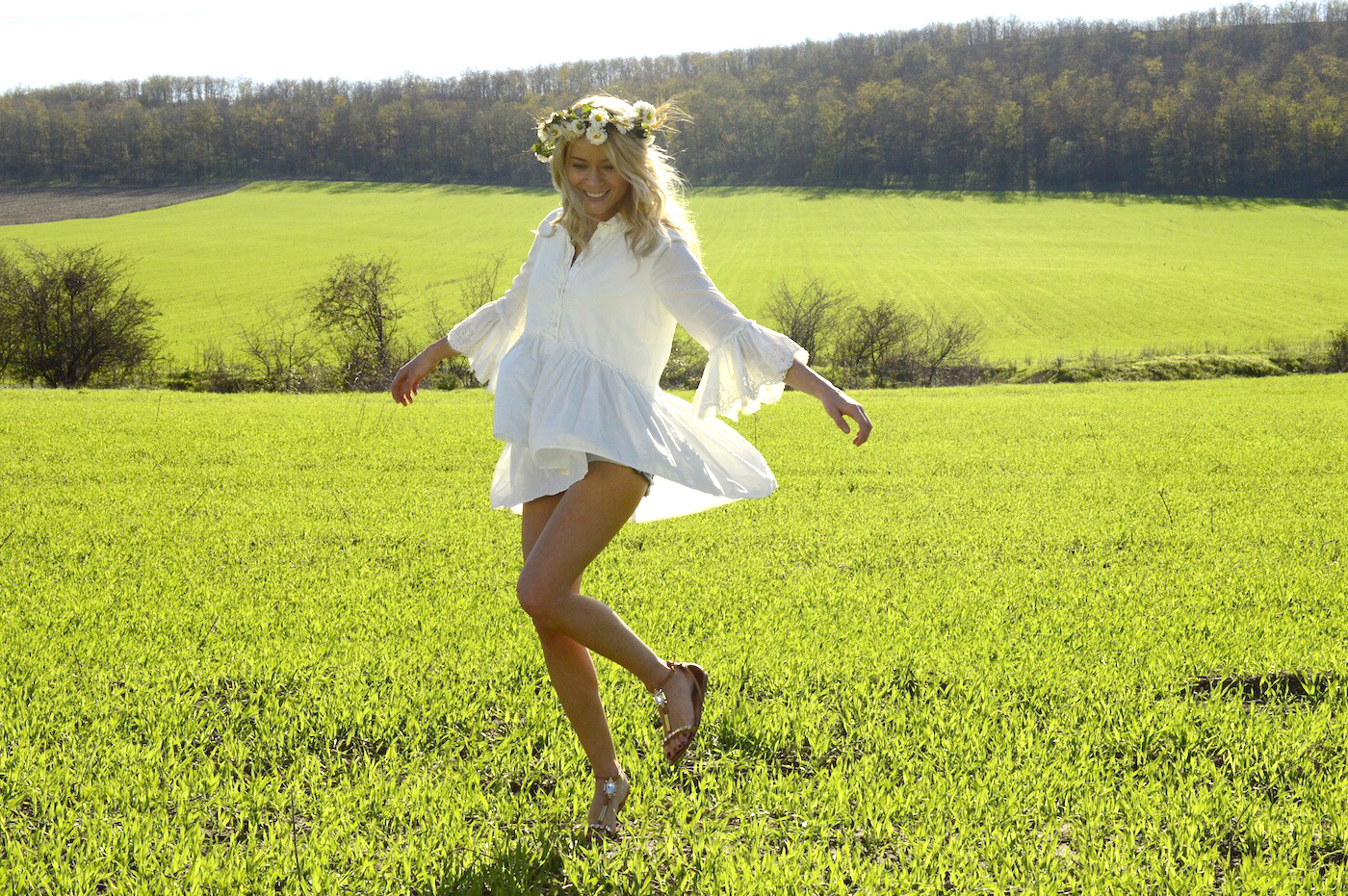 – EN –
I am so happy that I can finally welcome you to my new home, my "reinvented" blog! I have been working on this concept for a while now and after juggling different ideas and running several
tests, I have finally found the ideal format, the one that I feel represents me 100%. I am sure that the bloggers among you understand perfectly well what I mean! :)
This is the third makeover of my blog,
w
w
w
.
l
a
u
r
a
co
s
o
i.
co
m
, and, just like a baby, I love to
watch it grow and develop so nicely right under my eyes.
Having a blog is not easy, but it feels great. Every day I make an attempt to walk in my readers' shoes, trying to imagine what they would like to find in here. Sometimes it works, other times it doesn't, but I want to thank you all for standing by me unconditionally, for being honest, kind, and understanding, for including my blog in your daily routine, letting it blend with the smell of your coffee. Most of all, I want to thank you for writing me! This is the only way the online world makes sense to me!
This is the beginning of a new chapter in my world, one which will go hand in hand with the specific categories of this lifestyle blog. "
Vertical by Laura Cosoi"

is my new signature and it will
accompany me everywhere from this point forward! I have already made the first step towards the "vertical" world by filming the "Vertical Taste" cooking show, soon to be released on my YouTube
channel
.
New projects will follow, all capturing the balanced, positive, upward, fascinating, complex, and most of all, vertical world I believe in so much! Wonderful things are happening to me and yes, I feel overwhelmed, excited and fulfilled!
I have plans that you will soon discover, right here on the blog, one after another, because you are part of them too! But until then, welcome to my new home, welcome to my Vertical World!
🎈